You are ready to get pregnant and you want a baby girl.
You may think you cannot choose but there are some things that can sway the odds in your direction.
While some have said this is impossible there are least a few things that seem to work and it certainly doesn't hurt to try. Make sure you read this full article because once you do you will come away from it feeling very confident that you'll be able to conceive the girl that you want!
***Have You taken a prenatal birth course yet? Don't have time? Here's the best Premium online birthing course and the first part of it's totally free! You will learn absolutely everything you need to know and it will help tremendously so make sure you sign up. A Class is a must and I think the online ones are the best. Here's a free Birth Planner Too! 
There is a specific method created by a Doctor that many swear by. This is one of the main things I'll discuss with you here today.
There are a few other things that people believe help as well and we'll go into those too.
Please Note: These methods seem to work for some but I can't guarantee any results. All You can do is try and see. Good Luck Litte Mama!
This Post may contain affiliate links at no extra cost to you. As an Amazon Associate, I earn from qualifying purchases. 
How To Get Pregnant With A Girl 
Pin It For Later On Pinterest!
Shettles Method 
The Shettles Method was a method created for gender selection by Dr. Shettles In the 1960s. The science behind it is about sperm mobility and timing.
He tested sperm and believed that the male sperm is smaller, weaker and faster than the female sperm, which is bigger, stronger and slower. If you timed your sex just right one type of sperm would have the advantage over the other.
He said that if you have sex really close to when you actually ovulate then you were more likely to have a boy because the sperm can move so much faster then the female sperm. It almost always makes it to the egg first.  Pretty sound advice right?
****Must Read: 25 Early Pregnancy Side Effects No One Tells You About
18 Pregnancy Hacks Every Mama Needs To Know To Survive! 
6 Things Doctors Don't Tell You About Induction But Should!
12 Things you need to know about Epidurals before you have one
So if you want to have a girl you should have sex a few days before you actually ovulate. This gives time for the male sperm to die off and leaves you with a pretty strong chance of getting pregnant with a girl, at least according to the good doc.
**Want Freebies For You And Your Baby? Get $330 Worth Of Gear! I have partnered with many companies to give you the best baby freebies online including Nursing Pillow, Pregnancy Pillows, Nursing Covers, Baby Leggings, Baby Clothes and so much more. You can find out how to get your freebies in this post right here.
Doctor Shettles claims that his methods for a boy have a success rate of 80-85% and the methods for a girl are a little less at 75-80%. Here's his book if you'd like to read it.
The Shettles Method seems like a great way to conceive a baby girl naturally!  Find Out more about this method here. 
Track Ovulation Carefully 
Tracking ovulation is key to getting the Shettles Method right. You need to know exactly when you're about to ovulate so you can get your timing right on point.
A good ovulation kit like this one can help you learn how your cycle works and that will teach you a lot about your body and help you get the baby girl you crave so much.
Must Read:  5 Things That Happen When You Have An Epidural That Know One Tells You About
 5 Painful Ways You're Making Your Labor Worse
And 18 Pregnancy Hacks That Will Change Your Life
And The 6 best Ways To Induce Labor Naturally At Home
8 Ways To Slay Your Morning Sickness So You Can Enjoy Your Pregnancy
Vaginal PH Matters 
It turns out Your PH Levels matter a lot when it comes to keeping your partner's sperm alive no matter what sex you want your baby to be.
The optimal vaginal pH to maintain sperm viability and motility range from 7.0 to 8.5. In fact, a reduction in sperm motility is seen at a vaginal pH of less than 6.0.
The alkaline pH of semen protects sperm temporarily but if your vagina is really acidic then you may have problems getting pregnant. Weird right?
Some of the things that may change your PH are:
Stress
Obesity
Elevated or reduced hormone levels
Age
Dehydration
Use of certain prescription medications
Exposure to environmental toxins
Use of lubricants that are toxic to sperm
Diet
You can check your vaginal PH with these special strips right here. 
If you find you are way out of balance you can use this special product right here to help. It works great so give it a try!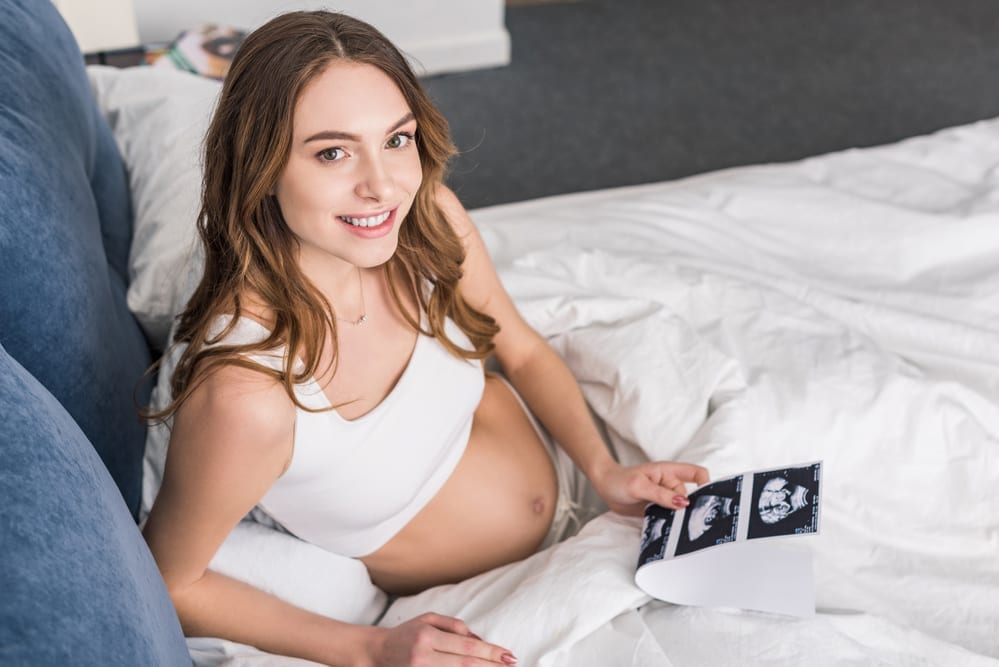 Eating Right May Actually Effect The Sex Of Your Baby
According to this study, Women who generally ate less and had lowered blood glucose would be more likely to conceive a baby girl naturally.  The idea is that the lowered blood glucose made it more difficult for the male sperm to survive.
Eating healthy is always a good idea but apparently doing so while restricting calories slightly is a win-win when you're trying to conceive a girl so eat the rainbow mamas and do good.
Avoid Sinus And Cold Medicine
Using Sinus and cold medicine can dry up mucus. That includes vaginal and cervical mucus. This can make it really hard for sperm to travel and get to where it needs to go.
So these medications are a definite no-no if you're trying to get pregnant with a girl ( or a boy obviously ).
No Orgasm ;(
According to some fertility experts when the female orgasm releases an alkaline secretion which may help boy sperm to survive longer, by creating a less hostile environment.
We want those male sperms to die off so this won't do.  If you truly want to conceive a baby girl naturally then you may need to skip the orgasm, just this once 😉
Take A Hot Bath 
Girl sperm are thought to tolerate warm environments and higher temperatures better than their male counterparts.  So take a warm bath before sex to slow down that male sperm. Just don't get your bath too hot or it will harm both types of sperm.
Position Can Help Too
Position can make a difference too! They say the missionary position is best with a shallow ejaculation.
This keeps the sperm as far away as possible from the cervix. The female sperm has more of a fighting chance since they live longer than their male counterparts.
The males may die off trying to reach the cervix while the female sperms remain more resilient.  So staying low and shallow gives those girls a fighting chance.
AVOID USING LUBRICANTS
Lubricants make your vagina too acidic or they can be too thick. Some of the ingredients may kill the sperm outright too.
The best way to loob up is to get lots of foreplay in. Your natural lubrication is by far the best option when it comes to trying to conceive a baby girl naturally.
The Baby Dust Method
There is one other popular way to try gender-selective conception.
Kathryn Taylor introduces a natural sex-selection approach known as *The Babydust Method,* which is based on the latest scientific evidence. This book details the science behind the method and explains how you can dramatically increase your chances of conceiving the sex of your choice.
I'm not going to go into the details of this book but If you're really wanting to get pregnant with a girl then you should absolutely read this book. It's excellent. You can check it out below.
If you really want to get pregnant with a girl, and I know you do, these are the best ways hands down. So try them all and keep these tips in mind and watch the magic happen!
I wish you the best of luck and don't forget to enjoy the process!
If you loved this post and found it helpful it would be awesome if you could share it or save it on Pinterest! You can use the special images below that I created for you! Thanks!
If you want to save this post as a PDF you can do so by going to the top of the post and clicking on the purple button.
Pin It On Pinterest For Later With These Special Images!