Overnight oats are a delicious and easy way to boost your milk supply. Oats contain good stuff like beta-glucans, protein, fiber, carbohydrates, and B vitamins. These nutrients are responsible for a lusher, fattier supply.
And we all love chocolate, right? Cocoa has its own health benefits that add to the nutrient density of this recipe.
There's nothing easier than overnight oats, just mix it up real quick and throw it in the fridge. In the morning you have the absolute best breakfast for you and your babe.
Must Read: 10 Ways To Increase Your Milk Supply Overnight!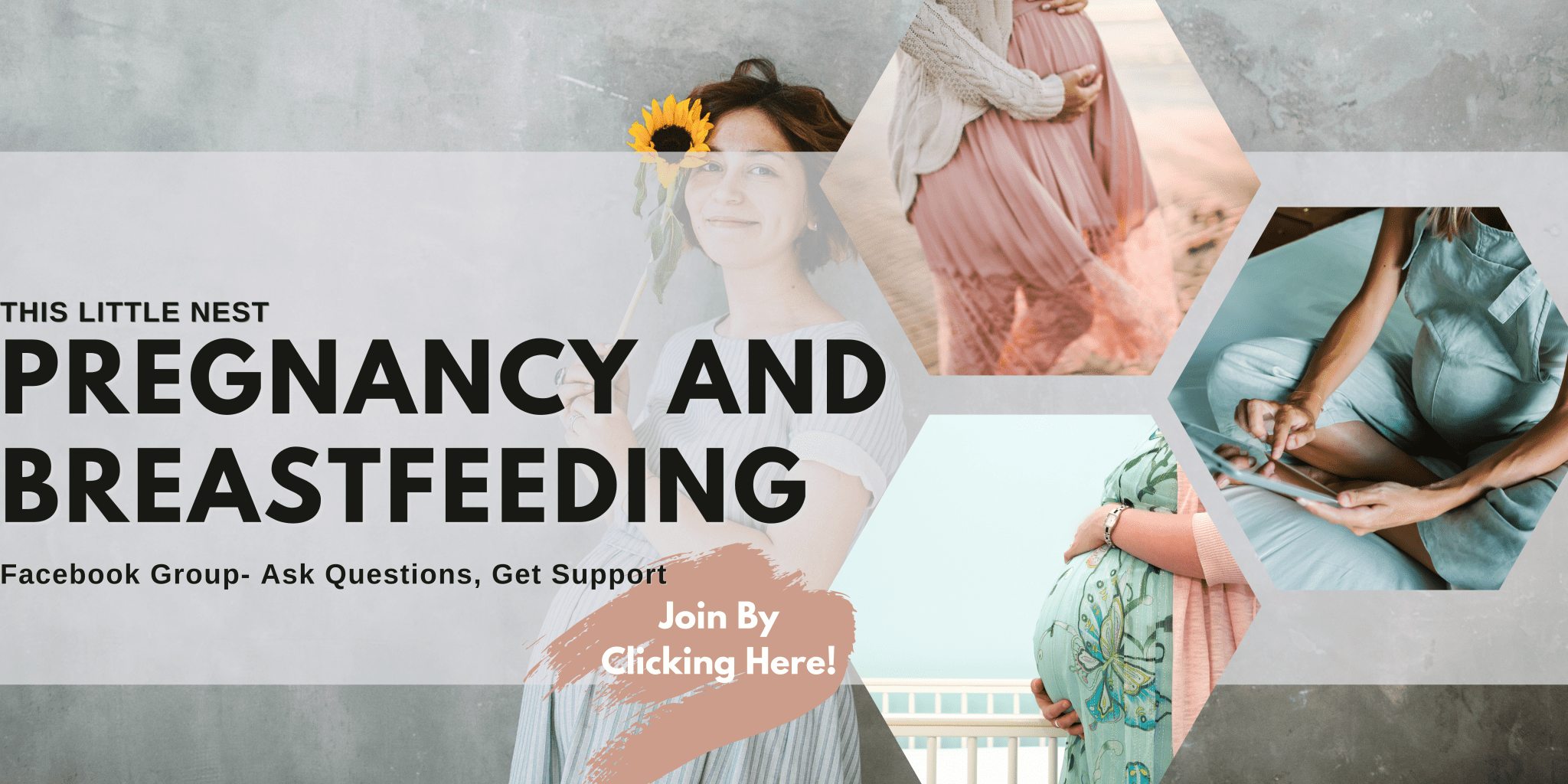 It will help free up time for more important things like breastfeeding. I promise this will end up being your favorite Overnight Oats lactation recipe!
Want FREE BABY STUFF? I have partnered with many companies to give you the best baby freebies online including Nursing Pillow, Pregnancy Pillows, Nursing Covers, Baby Leggings, Baby Clothes and so much more. You can find out how to get your freebies in this post right here.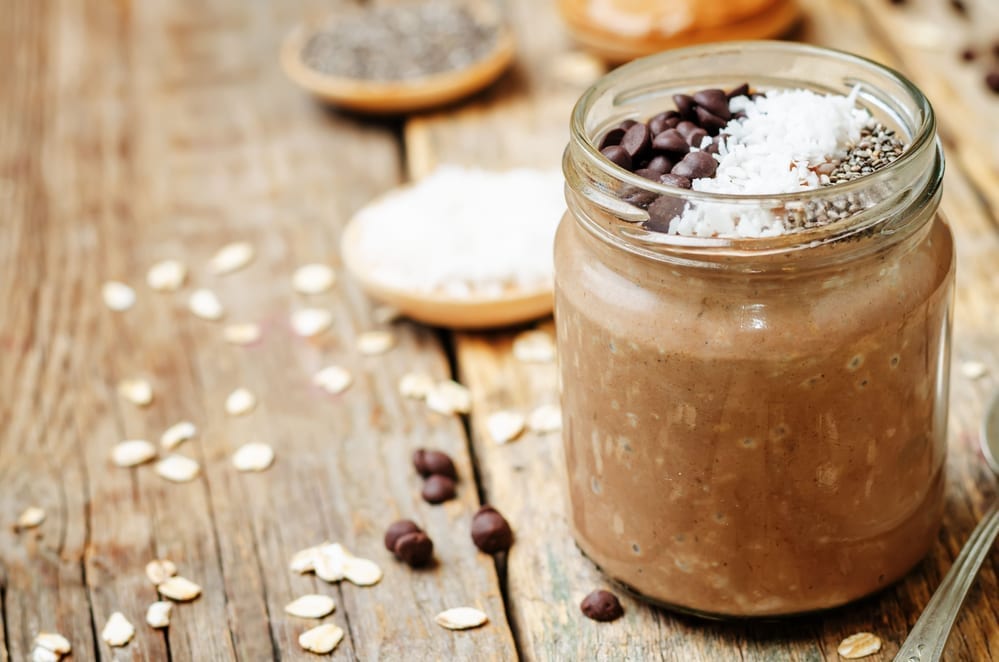 By the way, this post contains affiliate links at no extra cost to you. As an Amazon Associate, I earn from qualifying purchases. 
It's truly like eating dessert for breakfast. And, better yet, there's no prep time! Just mix them up the night before (this takes 5 minutes) and store them in easy grab-n-go airtight containers for easy breakfasts throughout the week.

You can add in extras like a spoon full of peanut butter and Chia seeds. Coconut is really yummy too!
Adding Some Protein Powder will really boost it up also and make it even more nutritious and filling. I recommend this protein powder that is specially made for breastfeeding mamas to help boost lactation.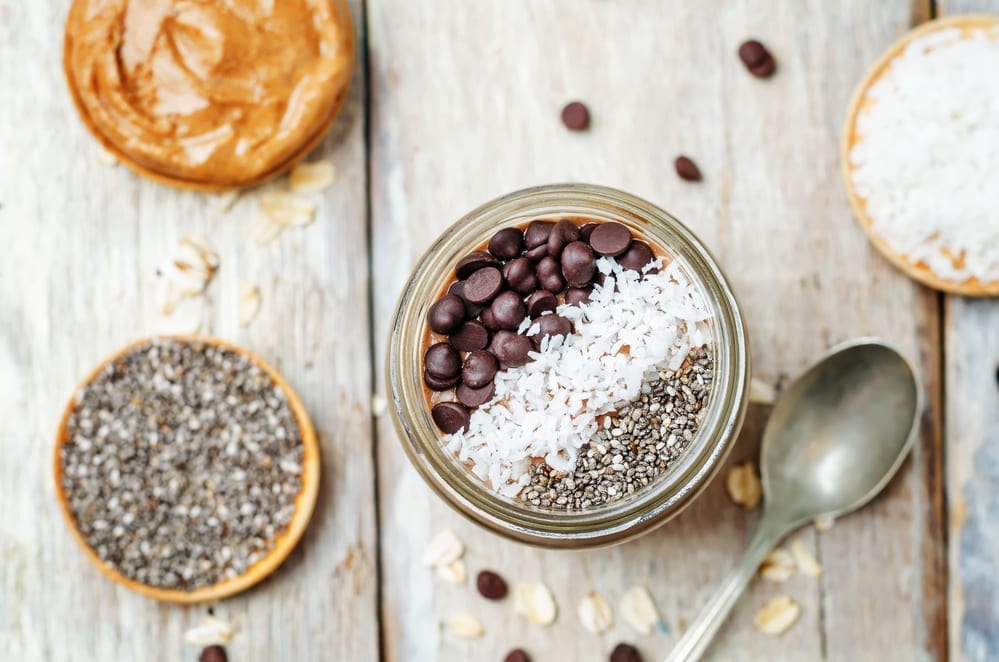 **New Breastfeeding Posts You Should Read:
That's my favorite way to make it more filling. Even though you're burning calories like crazy to heal and make breast milk, this recipe will keep you feeling full for hours.
If you want to try it right away you can always go ahead and cook your oats on the stove and get it done. If you have a toddler underfoot as well, they'll love these nutritious oats too.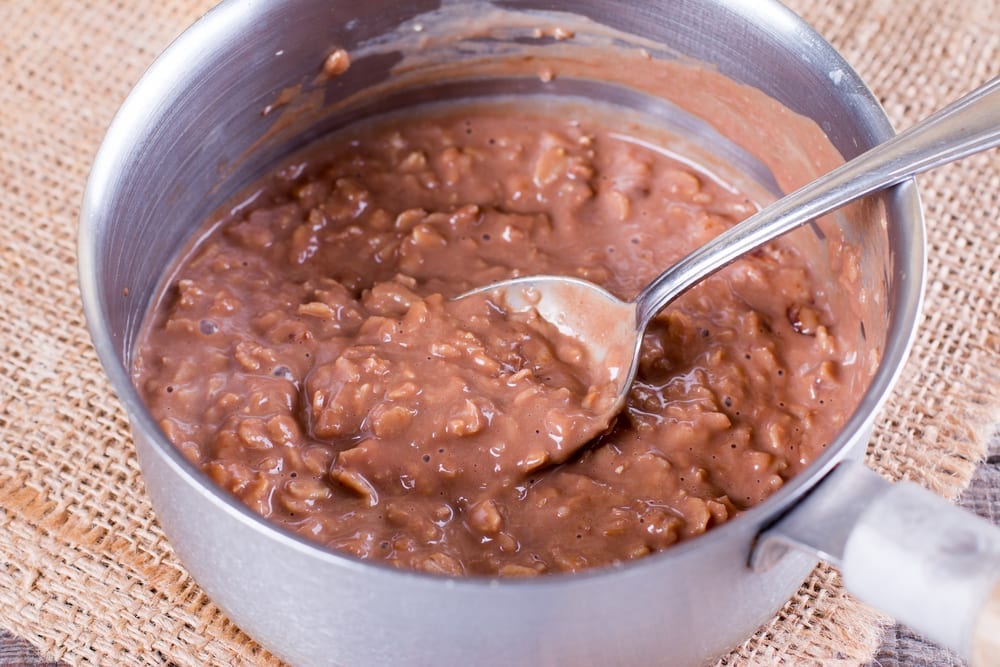 So Let's See What's In It! See The Recipe Below to create your Chocolate, Overnight Oats!
Overnight Brownie Batter Oats With Toppings Recipe
1/2 Cup Oats
1 Cup Milk Of Choice ( Almond or Coconut Work Great )
1 Oz Protein Powder ( Optional )
2 TBSP Cocoa Powder
Pinch of Sea Salt
Sweetener To Taste ( Sugar Or Sugar Substitute )
You can also add Peanut butter, Chia, Bananas, and Coconut. The Choices are endless!
I hope you love this treat as much as we do here at my house and I wish you and your babe all the luck in the world.
If you really liked this post it would be awesome if you shared it on Pinterest for others to see with the special images below. Or share it with the buttons to the left or at the bottom of the page.
You can also save this recipe as a PDF on your computer if you want with the purple button at the top of the page. Thanks!!
Pin It To Pinterest With The Images Below!