This instant Post Peruvian Chicken soup will be your new favorite recipe.
It's super quick and easy and it's gluten and dairy free. It's a very healthy meal that will help you detox, lose weight ( if eaten several times a week for dinner ) and help keep your immune system strong in the colder months.
It has a rich, bold flavor that will warm you up and satisfy your taste buds.
It doesn't cost much to make either so you can make it often.
Be sure to repin this recipe on one of your boards to save for later! Use the pretty pin I created below!
Pin It For Later!
Now let's get to it!
First Get All Your onions, peppers and garlic together, as well as your chicken broth ( Full Recipe and Instructions At The Bottom ). Prepare to puree them in your blender or food processor.
This lovely soup makes 6 yummy servings by the way and it's fantastic.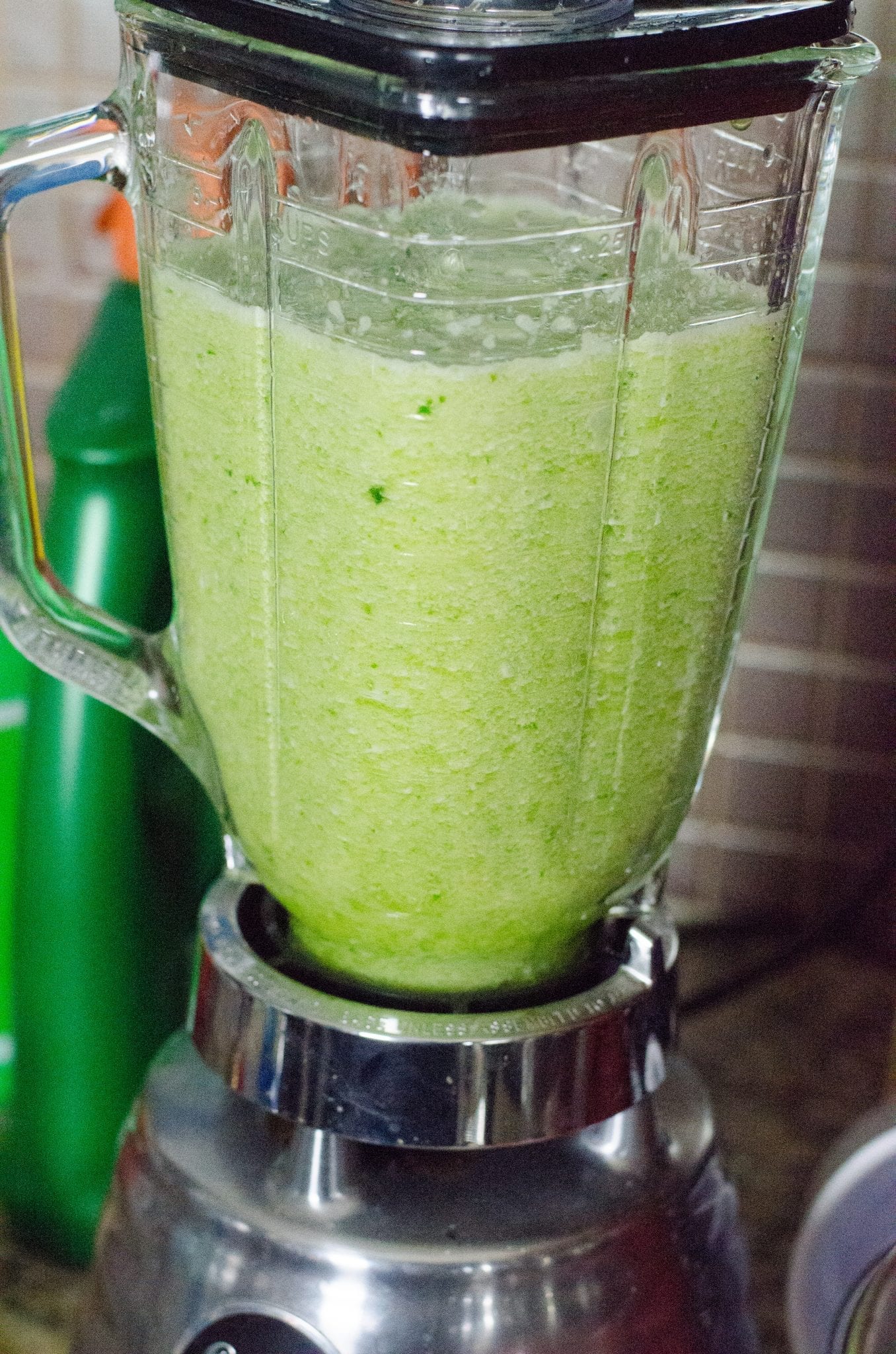 Next, you'll get your rotisserie and remove the skin. Then put it in your instant pot and pour your puree on top.
To make things super easy, instead of cooking your own chicken, just buy a rotisserie from the grocery store. This really speeds things up.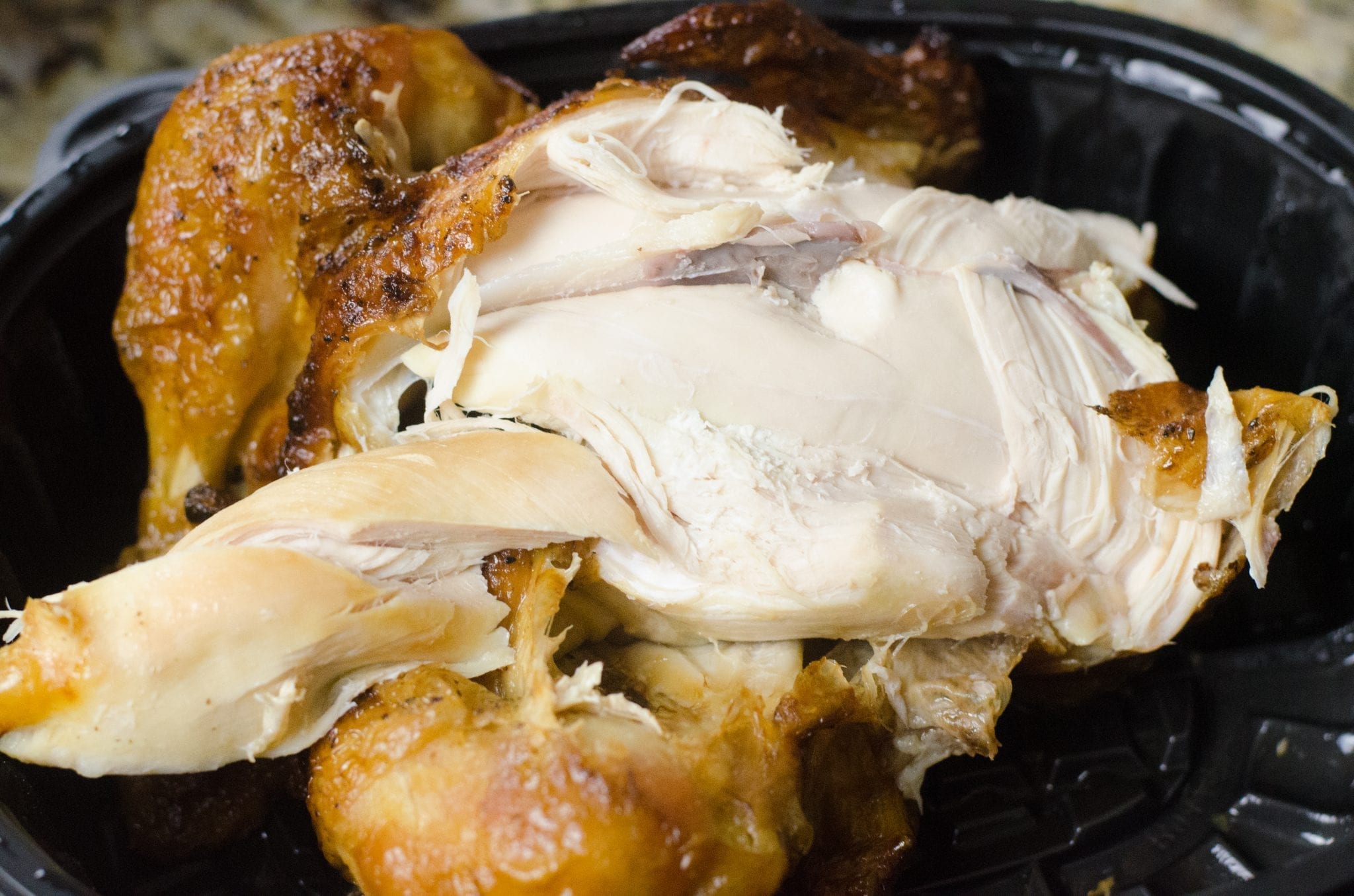 Prepare your potatoes and add them in and cook for 8 minutes.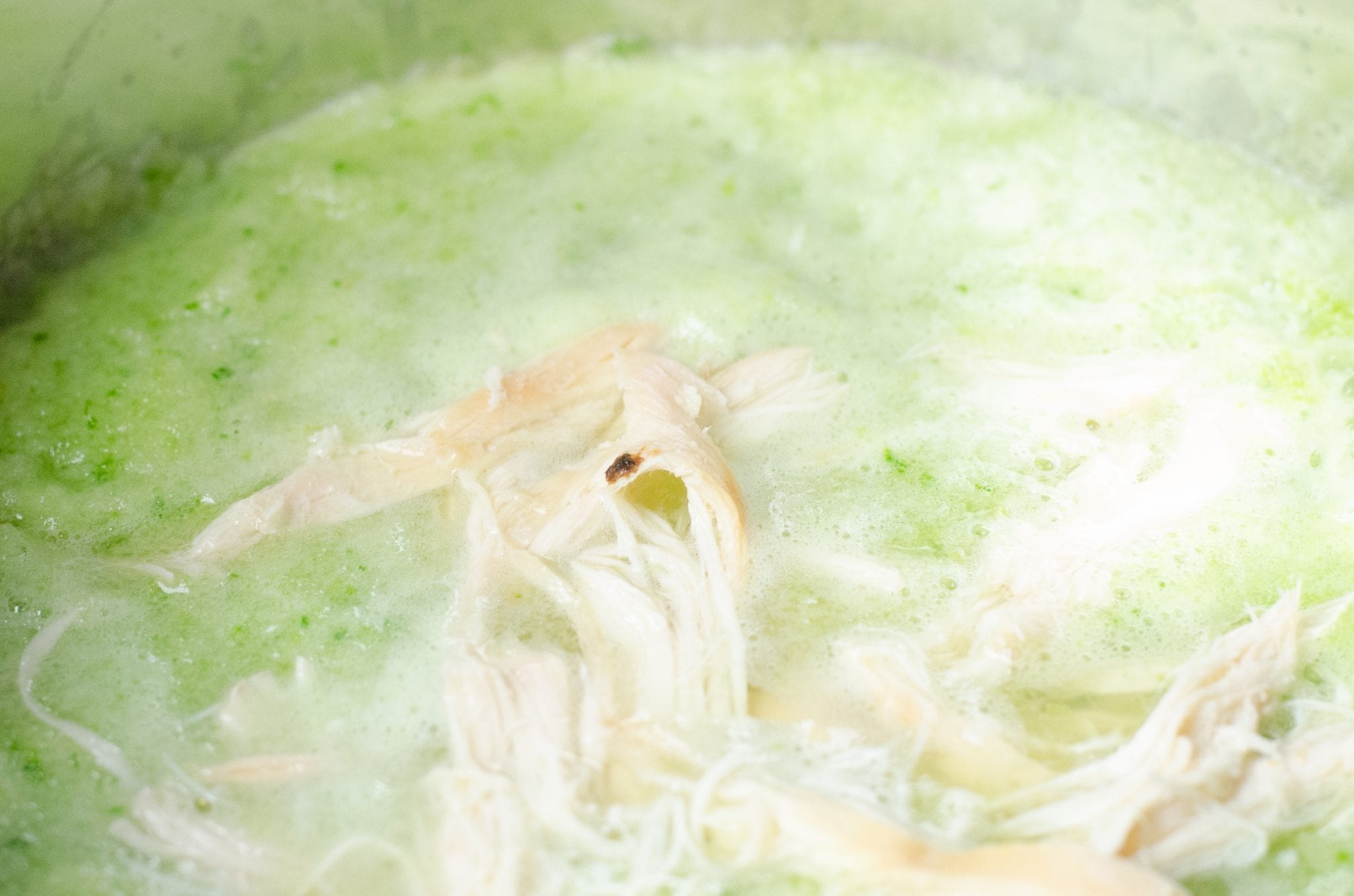 Turn your pot onto saute and then add remaining veggies ( peas and carrots ).
Then go back to your blender and add water, lime juice, and cilantro bundle. Blend well.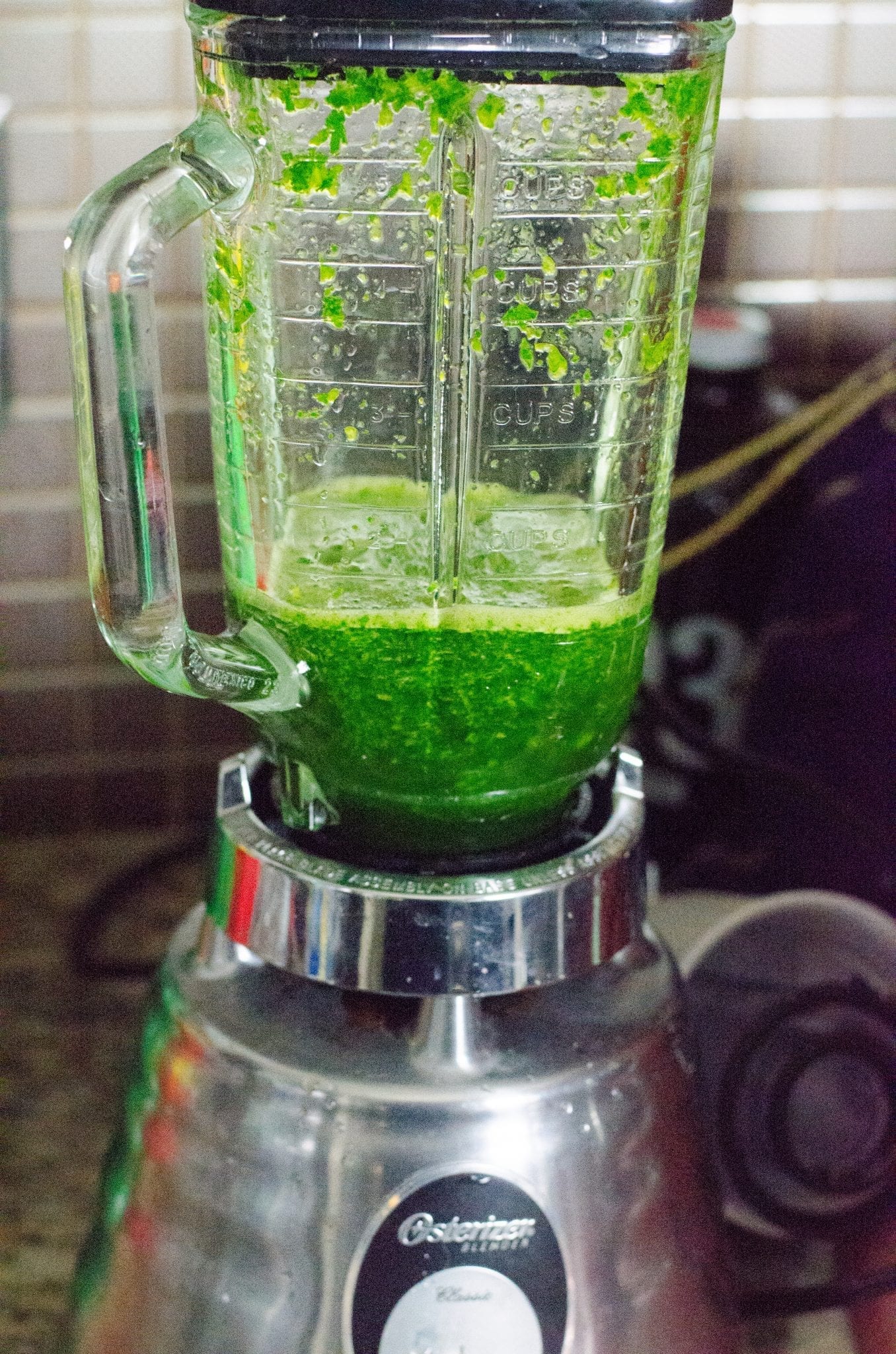 Pour your mixture while stirring into the soup and add salt and pepper. Stir well and turn off saute mode. Then pour into your soup bowls and serve. ( See Complete instructions below )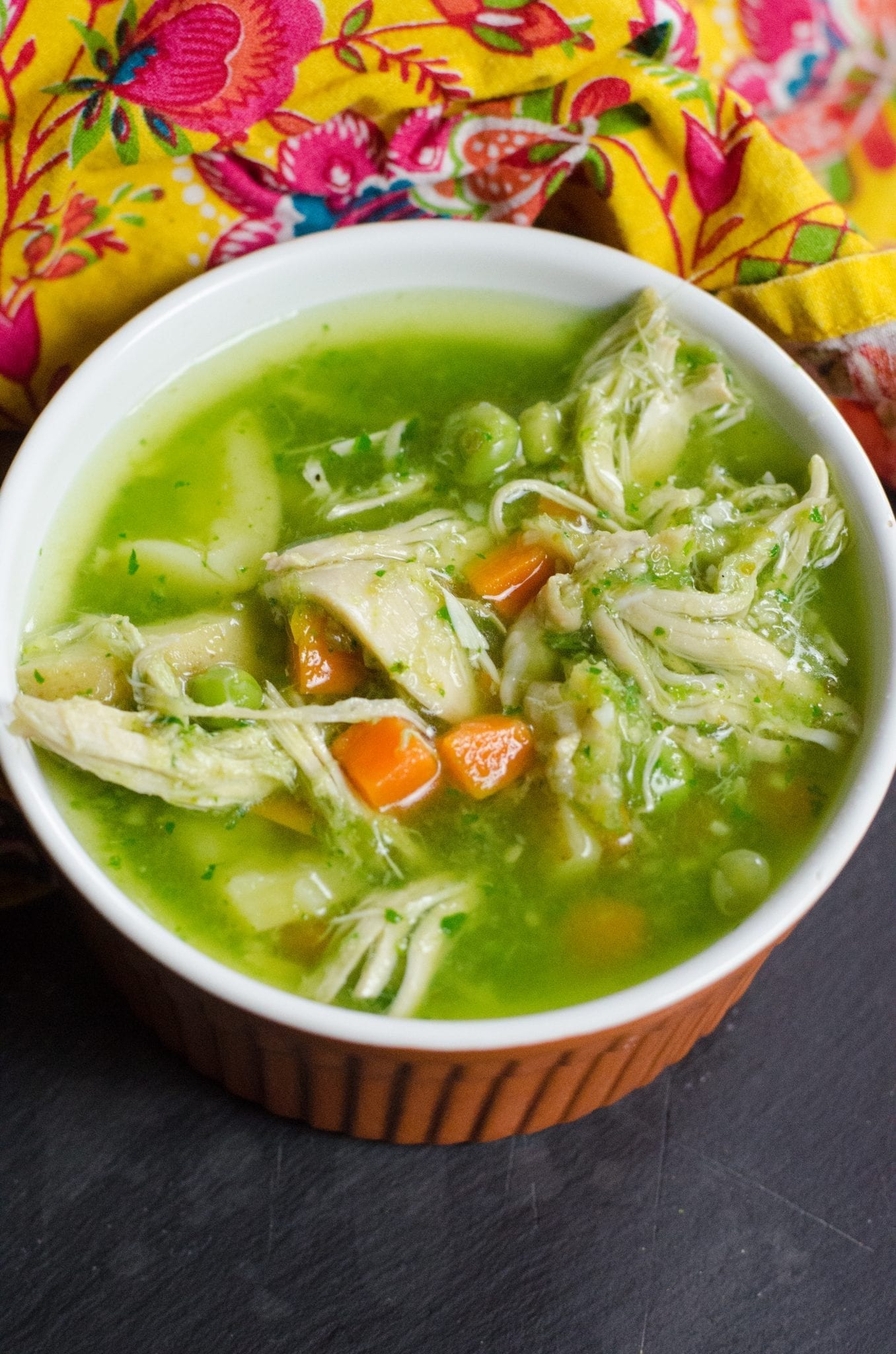 Your whole family will love the bold flavor of this warm soup. It's as good as any soup from the best restaurant. I really hope you enjoy it!
The full recipe is listed below:
Prep Time: 10 Minutes Cook Time: 10 Minutes Total Time: 20 Minutes
Yield: 6 Bowls
Category: Soup Method: Instant Pot Cuisine: Peruvian
Ingredients:
1 poblano pepper; de-seeded and diced
1 white onion; diced
2 tablespoons minced garlic
1 serrano; diced
4 cups chicken stock
1 whole rotisserie chicken; skin removed
10 mini yellow potatoes; quartered
2 cups frozen peas and carrots
1 bundle fresh cilantro leaves
1 lime; juiced
2 teaspoons salt
2 teaspoons pepper
water
Instructions:
Place diced onion, poblano pepper, serrano pepper, and garlic into the blender. Add two cups chicken broth and puree.
Pour mixture into the instant pot. Shred chicken from rotisserie removing skin and place chicken into the instant pot. Pour in the remaining chicken broth and water.
Quarter potatoes and add to the instant pot. Place lid on the instant pot and set pressure valve to close. Set to high pressure for 8 minutes. Once the instant pot stops counting quick release pressure.
Turn instant pot to saute and add in peas and carrots. Cook for about 3 minutes until carrots are tender.
To the blender add a 1/3 cup water, lime juice, and cilantro bundle. Blend well.
Pour this while stirring into the soup. Add salt and pepper. Stir well and turn off saute mode. Pour into soup bowls and enjoy!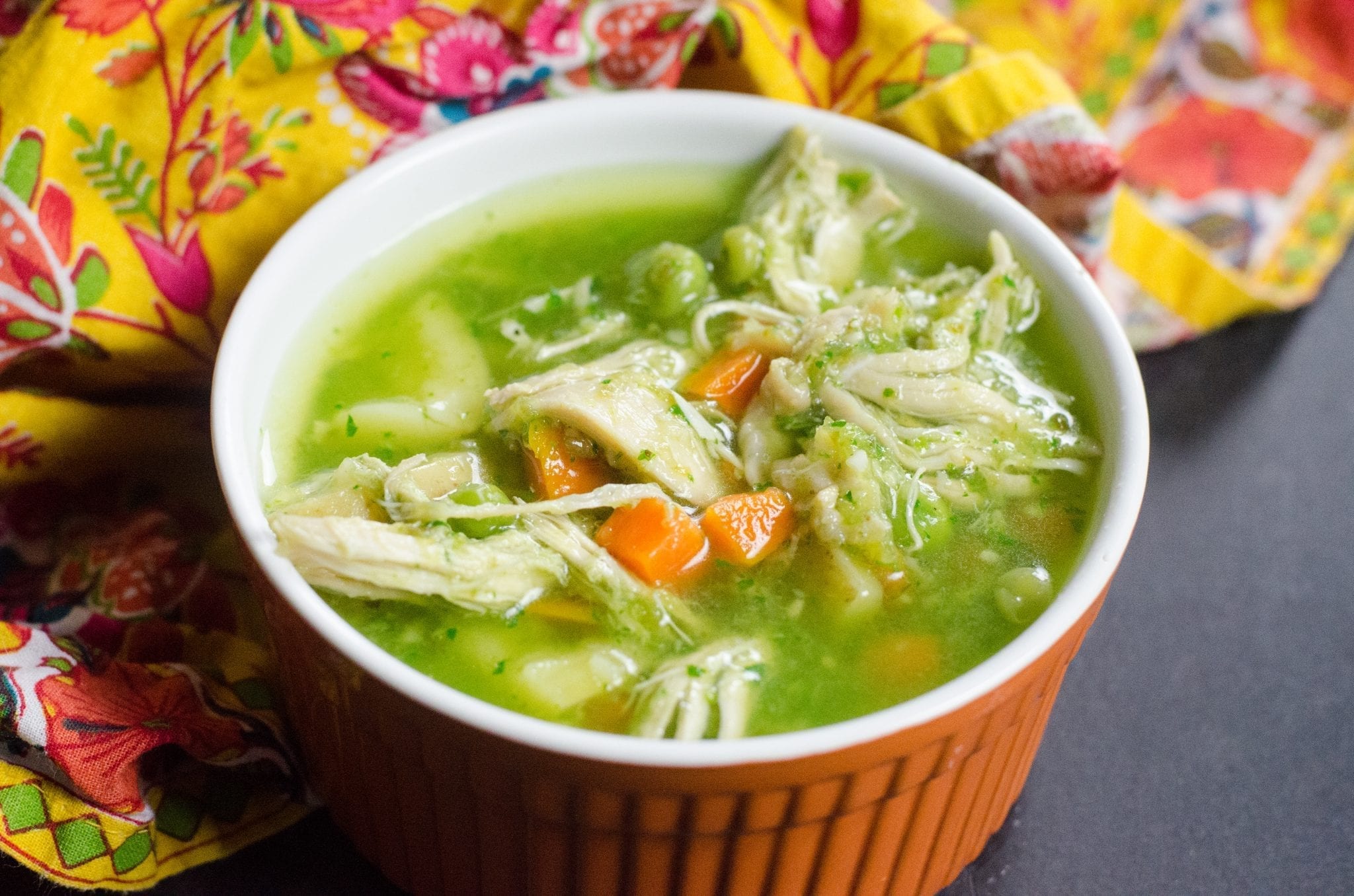 Leave any comments you have below!
I would love it if you would share our recipe with your friends! You can share with the special Pinterest images below or the other buttons at the top or bottom of the post.
Pin it on Pinterest For Later!