Babies often lay flat these days with all the things mamas use to assist them. Strollers, car seats and swings all play a role in the rise of the problem. Luckily the issue is usually very benign and can be fixed fairly easily.
Nearly 50% of babies are affected at least some with plagiocephaly. 
**Want Freebies For You And Your Baby? Get $330 Worth Of Gear! I have partnered with many companies to give you the best baby freebies online including Nursing Pillow, Pregnancy Pillows, Nursing Covers, Baby Leggings, Baby Clothes and so much more. You can find out how to get your freebies in this post right here.
What Is plagiocephaly?
Plagiocephaly (sometimes called deformational plagiocephaly or positional plagiocephaly) is a very common, very treatable disorder. It causes a baby's head to have a flattened appearance. Plagiocephaly develops when an infant's soft skull becomes flattened in one area, due to repeated pressure on one part of the head.
Below are Flat Head Baby Pictures so you can see the difference between a normal shaped head and a flat head.
How Is It Treated?
TREATMENT OF PLAGIOCEPHALY. The options for treatment of plagiocephaly are surgical and nonsurgical. Surgical intervention is required only for confirmed craniosynostosis. Nonsurgical treatment can involve positioning and physiotherapy, or the use of a molding device (helmet therapy).
Let's hope your baby doesn't end up needing surgical intervention. Or a helmet for that matter.
You can fix your baby's flat head without the dreaded helmet. Many parents do and that's what we'll talk about to today.
***A quick disclaimer: I'm not a medical professional. I just offer advice on this topic. Always consult your Doc on what is best for you and your baby in your situation.
By the way, this post contains affiliate links at no extra cost to you. As an Amazon Associate, I earn from qualifying purchases. 
How To Fix A Flat Head In A Baby Without A Helmet
Pin It On Pinterest For Later!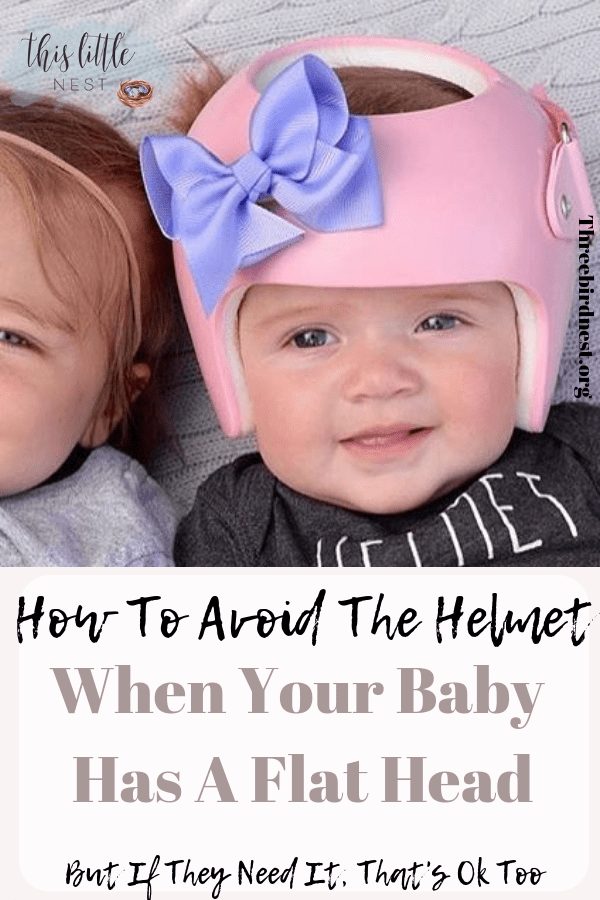 Tummy Time
The first thing you need to do to begin correcting your baby's flat head is to make tummy time all the time. When your baby is awake and playing they can be on there tummy strengthening their neck muscles and back.
This will allow for good movement at night when they are laying down. Good movement and strong muscles mean that your baby can reposition easily and this helps prevent flat head.
A quick note: I would love it if you'd join our Facebook Group! Get support or ask me a question and I will personally answer you! Click here to join! 

It also gives the head a break from lying against something constantly so that it can begin the reshaping process.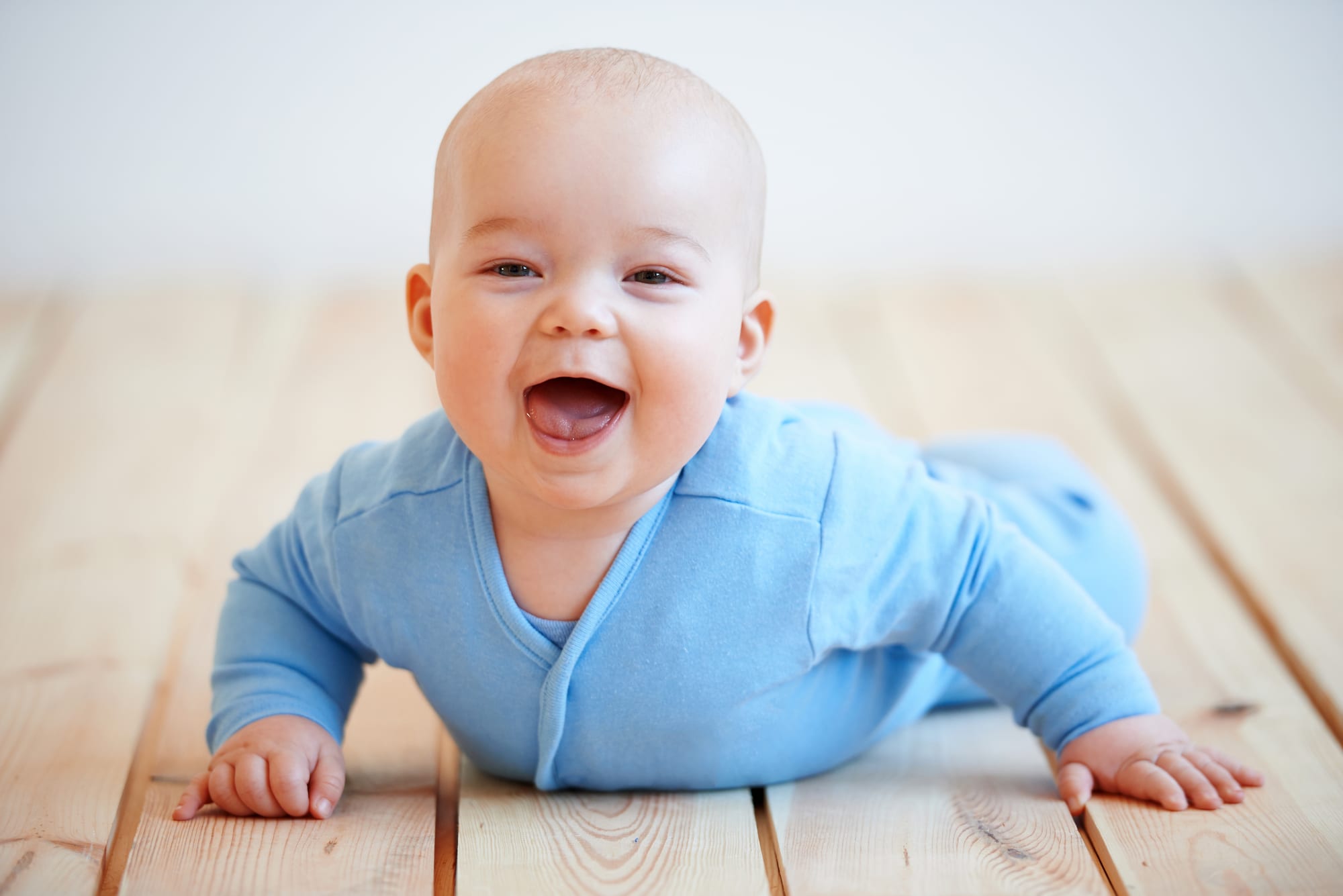 Here's an amazing water tummy time mat that is so cool it will keep your baby happy and busy for hours. You can find it on Amazon for really cheap! See it below.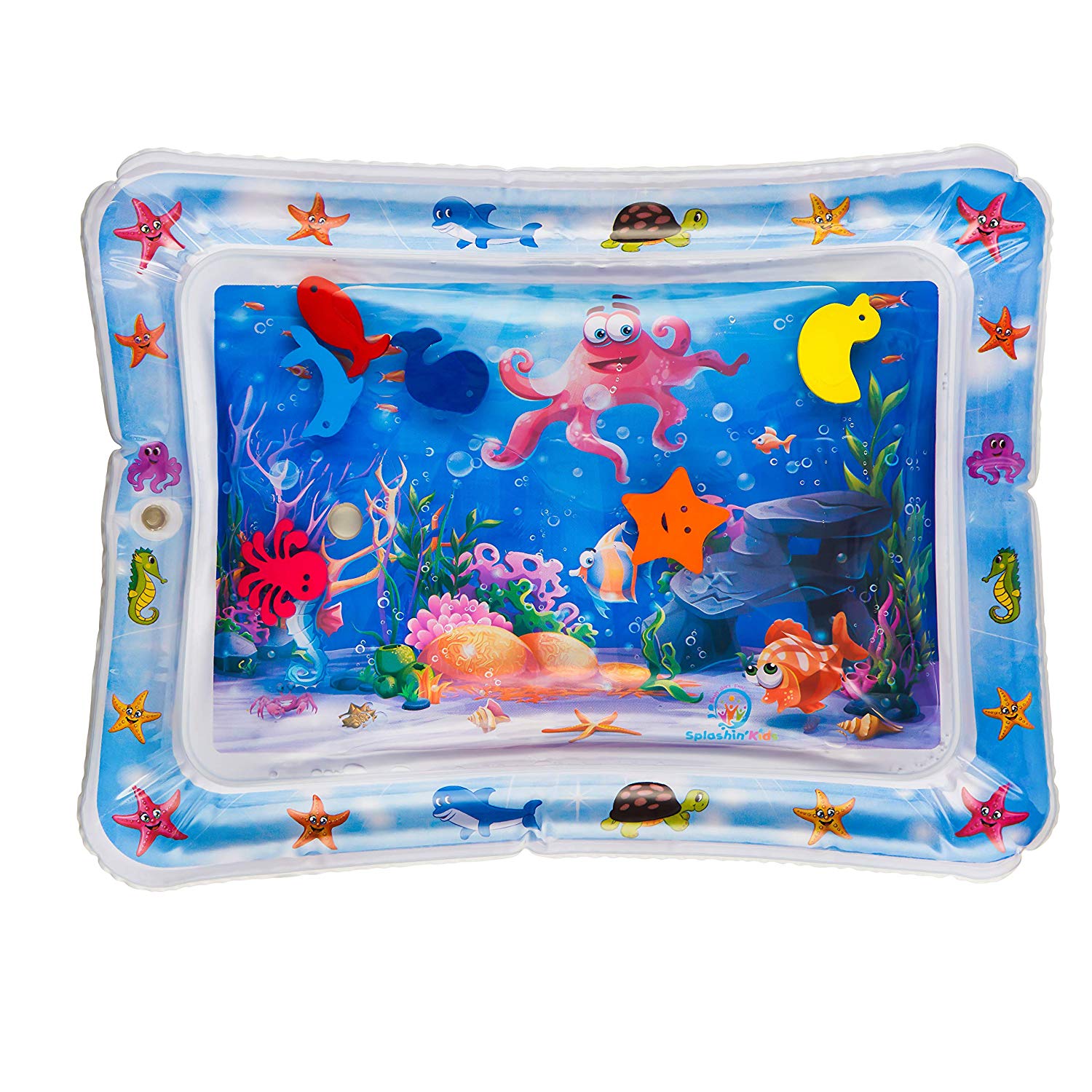 And Get A Bumbo Seat
Getting a Bumbo seat is another great way to have your baby up and off her head. It will allow your baby to gain strength while you get stuff done.
Many parents put their child in a swing or bouncer that the baby lays back in and this is one of the reasons there is a rise in positional plagiocephaly.
Using something like a Bumbo seat is a much better option. You can buy the one pictured below on Amazon for a fair price. Just remember, never leave your baby unattended in a Bumbo seat because it could be dangerous.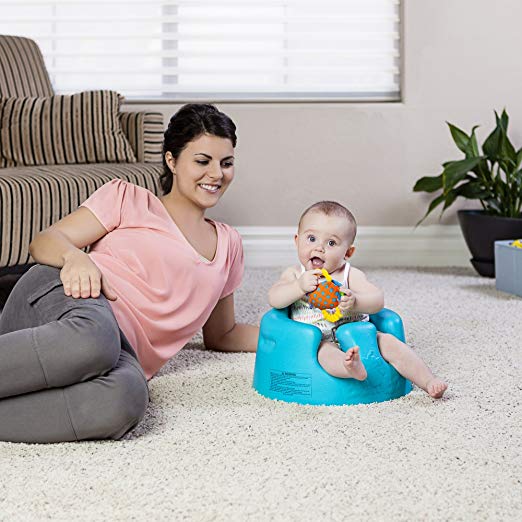 A Special Pillow 
There are special pillows made to prevent this problem from occurring and they can also help if the issue has already developed.
These pillows provide the ultimate ergonomic neck and head support.  They create a cocoon-like holding effect that soothes and reassures the baby while helping to promote healthy skull development and proper head shape. 
They are a must for every new baby. You can find a really good one right here. 
Reposition there head From Side To Side As They Sleep 
I know you're tired but If you don't have a pillow it would be beneficial to get up every few hours and turn your baby's head. Perhaps you can do it after a feeding when they fall asleep.
Even if they have a pillow it is still a good idea to angle their head slightly to the left or right alternating while they're on the pillow. This will help keep the neck, shoulder muscles, and skull healthy.
 Get A Dock A Tot
A Dock A Tot is an excellent tool to have in general. But for the baby that's developing a flat head, it's very helpful because the head is inclined and cushioned. This takes some of the pressure of the skull. It's good to use for naps.
It's also beneficial if your baby gets sick because it elevates the head nicely. There's nothing worse than a baby with a stuffy nose that can't breathe at all at night!  A Dock A Tot will help tremendously.
You can get a really nice one right here. 
Baby Wear As Much As Possible
Babywearing is not only good for your baby but it's also good for their skull development. Babywearing is also good for developing neck muscles if you leave the head out ( only do this if your baby is old enough to support their head ).
But If you need a helmet it's ok!
Sometimes your baby just needs a helmet. It's good to try and correct it yourself but if the Good Doc really believes it's necessary then just go for it and turn it into an accessory like below 🙂
From The Instagram Account At Kris (hdcmakes3)
I wish you and your babe all the luck in the world.
If you enjoyed this post or thought it was helpful, I would love it if you would share it with your friends.
You can share with the Pinterest images below or the buttons below or to the left. Thanks!
There's also a button at the very bottom that will allow you to download this post as a pdf if you want to keep it. Just click on the purple button below.
Pin it On Pinterest With The Special Images Below!