It's funny how baby names can come and go. Baby girl names for 2023 and 2024 are no different.
What's old often makes its way back around. Pop culture has really been influential in creating new, and never heard of baby names in the past 10 years or so.
There are just so many interesting choices these days.
Choosing a name for your baby girl can be a tricky business though. It feels like a huge decision and it is!  There are so many awesome choices you may not know where to begin but we're here to help!
If your babe is coming soon, Congrats! We have created this amazing list of predicted popular names for 2023 and 2024 to give you inspiration and food for thought. Some of these names are really unique and interesting! I bet you'll find something you love!
**Want Freebies For You And Your Baby? Get $330 Worth Of Gear! I have partnered with many companies to give you the best baby freebies online including Nursing Pillow, Pregnancy Pillows, Nursing Covers, Baby Leggings, Baby Clothes and so much more. You can find out how to get your freebies in this post right here.
Free Printable Pregnancy Journal- There are some really nice freebies for you near the bottom of this too. Be sure to check that out. I'm giving away 6 versions of my rainbow pregnancy journal as well as milestone cards and more!
The Most Popular Names For Your Unique Baby Girl 2023 And 2024
First, we will go over some of our favorite choices and the meanings behind the names. Then we'll list our runner-up names, and finally, we'll list all the popular upcoming names. Check the lists below:
Alexandra
Alexandra is a very commanding and royal name. It has Greek origins and it means the one who comes to save warriors.
Princess Alexandra, The Honourable Lady Ogilvy, born on 25 December 1936 was a member of the British royal family.
She was the daughter of Prince George, Duke of Kent, and Princess Marina of Greece and Denmark.
Camilla
Camilla is Italian and it refers to helping the priest.
It comes from camillus, a term used to refer to a young person serving as an acolyte in the church in Ancient Roman religions.
Charlene
This name is French, and German, meaning Free Woman, Free Spirit, and Free Thinker.
Charlotte
The meaning of Charlotte as a name is- free man or petite which is strange because it's traditionally a female name.
Clementine
A Clementine is a small fruit as you know, but it's also an adorable name for a little girl that's been gaining popularity.
Clementine is a girl's name of French origin. It generally means sweetness and has a really pretty ring to it.
Gabriella
Gabriella is a beautiful and commanding name. It's unique and feminine.
Cosima
Cosima is a very unique name. This name is Greek and Italian and means beauty and order.
Lucia
Lucia is the feminine form of Lucius and is of Italian origin. It means bringer of light.
Lucia is both a first name and a surname and comes from the Latin word lux.
Mia
Mia is believed to originally stem from the ancient Egyptian word Mr, which means beloved.
The name is also linked to the Italian word Mia which means mine and is recognized as a derivation from the Slavic word Mila, meaning dear or darling.
Rosalind
Rosalind is a name inspired by an equestrian background, meaning gentle horse.
Strange meaning, but beautiful name.
If you like name lists check these out: You won't be disappointed!
Savannah
Savannah is Spanish and means the treeless plain. It's a lovely classic that is making a comeback.
Yasmin
Yasmin is a girl's name of Persian origin, and it means Jasmin flower.
The national flower of the Philippines, this plant is native to warm, tropical regions of the world.
Aura
This name is a unique Latin name that refers to the glowing light.
Another meaning of the word is a soft breeze in Greek.
Aura was also the name of a Greek Goddess.
Rowan
The baby name Rowan can both be Feminine and Masculine. It has a magical ' Lord Of The Rings ' kind of sound to it.
It's of Scottish/Irish origin meaning Rowan tree or little redhead.
Rowan is also the name of a tree with red berries that are commonly found in Scotland.
Starling
Starling is an interesting, old English name meaning the little bird.
It often has been used as a nickname but has become popular as a first in recent years.
It refers to someone that is chatty.
Clover
Clove is a German name that is gender-neutral, but it's most often used for girls.
The word itself is Latin meaning clavus or a nail.
Willow
The name Willow is an English name and it refers to the grace and elegance of the Willow tree.
Astrid
Astrid is a Scandinavian name that means the beautiful and divine.
It's a whimsical and spiritual name that is getting more popular each year.
Gaia
Beautiful Greek name meaning origins of the earth.
In Greek mythology, Gaia was the mother goddess and Mother Earth.
Winter
Winter is a pretty bohemian name.
It has been around for a while but has recently gained a lot of popularity again. I think maybe " Game Of Thrones" had a little bit to do with that.
The name Winter itself is of English Origins.
Nova
Raven
Raven is a nice name for a dark-haired child. It's really just perfect.
It refers to the dark bird in the crow family.
Cherry
Cherry is an American name.
The meaning behind this cute and unique name is Dear one or darling.
Olive
Olive has become quite the trending natural name in the past five years or so.
It is typically a girl's name of English origin meaning "olive tree".
Phoenix
Phoenix is a really interesting New Age name symbolizing rebirth and immortality.
It's whimsical and very bohemian.
Sophia
Sophia is a classic Greek name that means wisdom.
It's a classy and elegant choice for your little girl.
Scarlett
Scarlett refers to the bright color red and it has become a very popular name over the years.
Chloe
The name Chloe is a girl's name of Greek origin meaning young, small plant shoot.
Chloe appeared in Greek mythology as an alternative name for the goddess of agriculture and fertility, Demeter.
Madison
The name Madison is primarily a gender-neutral name but it's mostly used for girls.
It's of English origin and it means Son Of Matthew.
Violet
Violet is a cute English name that represents the color purple.
It also represents the flower, Violet.
Here are some of our favorite runner-ups. 
Amethyst: It refers to the violet stone that the Greeks believed protected its owner from death.
Ava: this name is of Latin origin and means bird.
Clementine: A small citrus fruit similar to the tangerine
Celeste: This is a Latin word meaning celestial
Estelle: This is a cool Latin name meaning the Star.
Luna: The Latin word for moon
Ruby: The red gemstone known as Ruby
Sierra: The Spanish word for mountain
Evangeline – Evangeline means the bringer of good news.
Nessa – Nessa refers to a miracle.
Here are popular baby girl names for 2023 and 2024. Some are new. Some are Old. All are Pretty! 
Madelyn

Makayla

Khloe

Nava

Linnett

Cheyenne

Genevieve

Poppy

Olinda

Olivia

Isla

Cora
Charlotte

Linnett

Zooey

Winter

Willa

Whitley

Bella

Lilly

Aria

Violet

Kennedy

Violet

Abella

Madison

Amelia

Savannah

Ava

Aurora

Maia

Isabella

Abriana

Acacia

Adaila

Azalea

Paisley

Penelope

Regan

Sophie

Milia

Keira

Scarlett

Luna

Brooke

Bianca

Pea

 Adalynn

paisley

Blossom

Bambie

Adaline

Bellona

Nova

London

Bellissima

Everly

Leighton

Bristol

Gianna

Vivian

Caroline

Lennon

Kaylee

Camille

Adley

Chelsia

Harper

Lila

Ava

Crystal

Mia

Celeste

Coralynn

Skyler

Makayla

Harper

Blakely

Henley

Daisy

Delilah

Stella

Briella

Reign

Dharma

Monroe

Dakota

Esmeralda

Juniper

Fiona

Karter

Toni

Rayden
Raylee

Freda

Fae

Gia

Blake

Gwendolyn

Gisela

Arya

Harmony

Cleo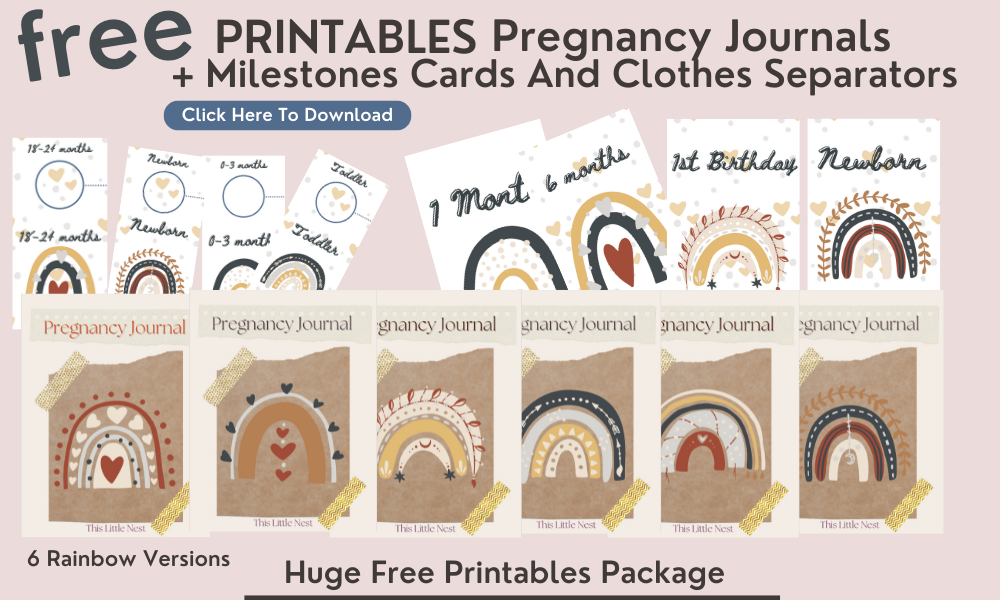 Willow

Harlow

Penny

Jasmine

Piper

Haven

Jessa

Iris

Sage

Ivy

Iliana

Star

Zeppelin

Evangeline

Jolie

Berry
We hope you found the perfect baby girl name on this list of baby names for 2023 and 2024! So many to choose from. One may be just right for you and your family.
Save This Post On Pinterest For Later!