So you are having a baby and your due date is approaching. You have all these thoughts on going into labor soon and then you go to your doc appointment and she mentions induction.
Hold up. This is not something you've considered but should have. One in four women are induced and you knew it could happen.
So let's talk about what you need to know so you'll be fully prepared for this turn of events.
Below are 6 things that doctors don't tell you about induction.
Are you worried about having a C-Section? You should read 18 Lifesaving C-section Recovery tips!
***Taking a prenatal course is the single most proactive thing you can do to prepare your body and mind for what's to come. There's a great online course you can take in the comfort of your home that was created by a labor and delivery nurse named Hillary.  It's very popular and the first part of it is totally free. You can sign up for free right here. 
6 Things Doctors Don't Tell You About Pregnancy Induction
Disclaimer: This article is not meant to scare you. It is meant to help inform you where your doctor has failed. Many don't tell pregnant mamas anything about the process, risk, and advantages and it's not cool. I know because it happened to me. They should be educating patients on this process since it can be really invasive and have unwanted consequences. As always, I encourage you to do more research. 
**This post may contain affiliate links at no extra charge to you. It's how we keep our blog up and running to bring educational resources to pregnant and breastfeeding moms.
Pin It For Later On Pinterest!
You Should Ask Why You Need To Be Induced 
This seems obvious but many doctors tell their patients that they want to induce them and then don't tell them why. And oftentimes the patient doesn't ask.
Just Posted: 5 Things that happen when you have an epidural that no one tells you about!
The 6 Best Ways To Induce Labor At Home To Avoid A Hospital Induction 
It's important to know if there's a medical issue so you can weigh the pros and cons of the situation. Sometimes it's just not that necessary and you could easily wait a couple more days to see if he comes on his own. It could save you a lot of grief.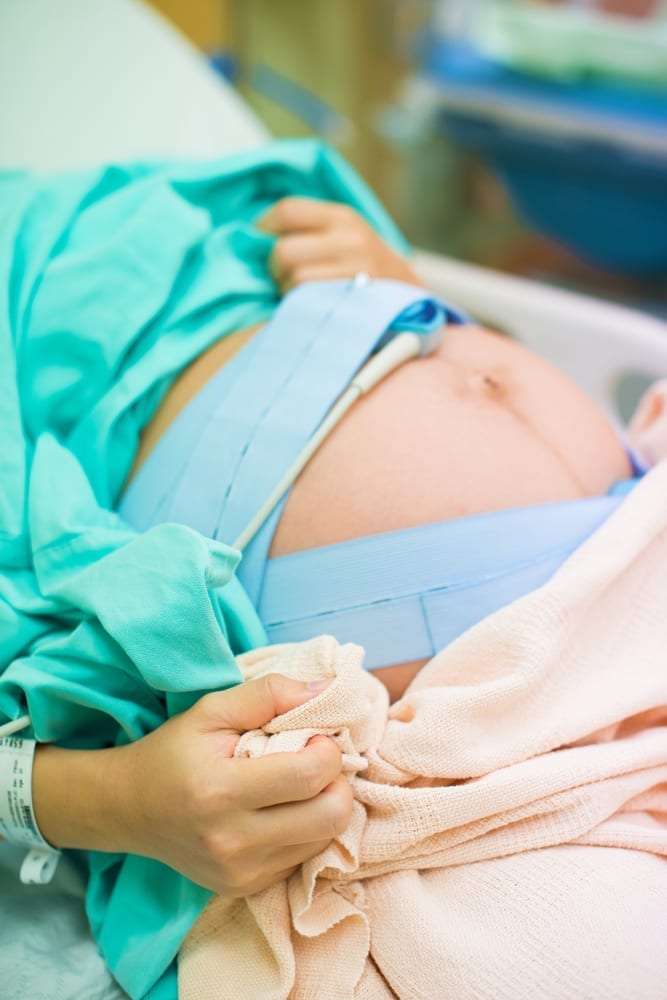 Sometimes doctors schedule inductions as a matter of convenience for them. This happens WAY more often then you'd think. In fact, my doctor tried it with me with my third child.
Make sure that there's a medical reason and that induction is appropriate in your situation.
Want Freebies For You And Your Baby? Get $330 Worth Of Gear! I have partnered with many companies to give you the best baby freebies online including Nursing Pillow, Pregnancy Pillows, Nursing Covers, Baby Leggings, Baby Clothes and so much more. You can find out how to get your freebies in this post right here.
Induction can take several days and make labor much longer
You read that right. Induction can make labor much, much longer.  It can go slow if your cervix is completely closed because you're essentially trying to force your body into something it's not prepared to do at that moment.
Sometimes ripening your cervix requires a day or more when your body is not ready.  Also, the induction of labor almost always takes much longer if this is your first baby.
But if your cervix is pretty ripe it may only take 3-6 extra hours compared to natural labor. It really does depend on where your body is at.
Must Read: How to get through Postpartum pain without crying
And 7 Horrible ways You're Making your Labor So Much More Painful
What Nobody Tells You About The First Few Weeks Postpartum 
You won't get any food after a certain time
After a certain period during the induction, you won't be allowed to have anything to eat and if the induction takes days, this can be extremely difficult.
They don't allow food to minimize complications but knowing this won't make you any less hungry. For a while, you'll run on adrenaline. But soon enough, if it takes longer then expected you'll be ravenous.
So make sure you eat a huge meal to help fuel you through this process and enjoy it while you can.
Induction may not work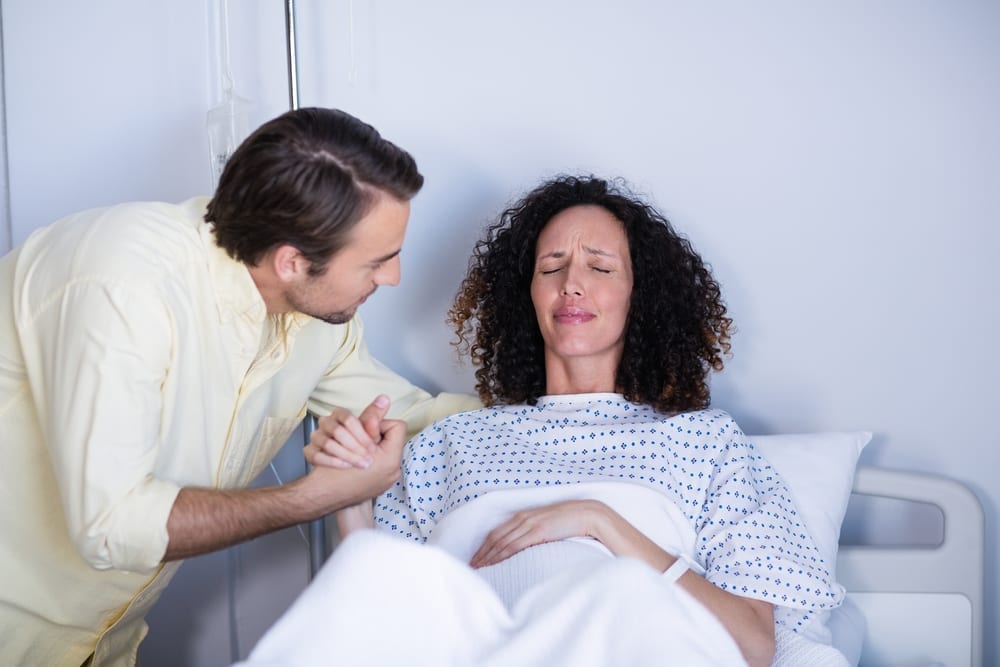 This is a big one. Sometimes trying to force your body to have a baby doesn't work. Can you imagine being in the hospital for three days and then having to go home?
It does happen but not very often. Just something to consider.
Inductions Make Labor More Painful
Out of everything on this list, this one is the most likely to happen.  Induction with a Pitocin drip tends to be more intense and painful than a natural response to prostaglandins or having your waters broken.
If you're wondering what Pitocin is it's the typical medicine used to start your contractions.
Pitocin, when used to induce labor, tends to create what's known as Jackhammer contractions because it is administered with a continuous drip IV that does not simulate the pulse and rhythm of natural oxytocin production. These intense contractions can overstimulate the uterus, stress the baby and require interventions such as a cesarean. More about that later.
I have had Pitocin in one of my three pregnancies and I can attest to this. My labor pain was SO much more intense. I had to have an early epidural ( which pissed my crappy doctor off ) because I couldn't stand it and all I could do was scream into my pillow.
This alone is a great reason to avoid an induction unless it's medically necessary.
Inductions May Increase Your Chances Of Needing A Cesarian 
There's actually a lot of controversy over this. There are studies that say that being induced will NOT increase your chances of Cesarian. That's great and all but if you ask pretty much any labor and delivery nurse or Doc they will tell you that it does seem to increase the chance.
At least the ones I've interviewed and talked with. So you'll have to make your own conclusions about this. It's hard to say really but I believe that it probably does.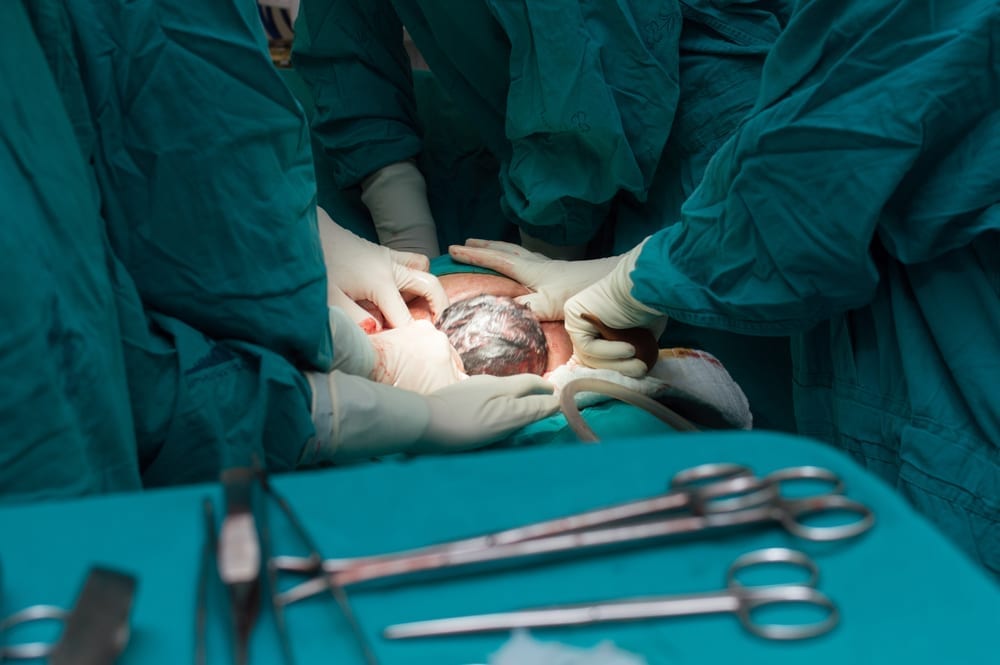 It's Gonna Be OK
These are the things that your doc just fails to mention when they start talking about induction. I'm sure most of the time they just don't want to scare you and that's fine.
But I went through a pretty terrible induction and I wish I'd known some of this stuff so I could have prepared differently.
Most of the time inductions will work out fine. The hardest part that occurs most often is that labor pain is on a whole different level. Sometimes things just go wrong but things usually work out fine.
If you need an induction for medical reasons it's gonna be OK. You'll do what you have to do and you will make it to the other side. But it's good to know the full picture so you can be prepared.
Good Luck!
If you have any Induction stories you want to share scroll down and leave a comment!
If you loved this post and found it helpful It would be awesome if you would share this post with your friends. Or you could save it on Pinterest with the special images below. Thanks!
Pin This On Pinterest For Later With One Of The Images Below!