At the end of your pregnancy, you're tired and you're ready to meet your babe. You want her OUT already and you know that you'll likely go past your due date and have to wait even longer. It all gets pretty old and exhausting.
But there are ways that you can help things along. There are some natural things you can do that will help contrary to what you may read online.
Some articles I read when doing research for this post said that you cannot help induce labor naturally. Well, that's just silly.
If you've had a healthy pregnancy and your babe is strong you can try inducing labor yourself at home at around 38 weeks. It's best to wait to induce labor at 40 weeks though.
Let's look at how you can get things moving along. Below is THE list of the very best ways to induce labor at home naturally.
Want Freebies For You And Your Baby? Get $330 Worth Of Gear! I have partnered with many companies to give you the best baby freebies online including Nursing Pillow, Pregnancy Pillows, Nursing Covers, Baby Leggings, Baby Clothes and so much more. You can find out how to get your freebies in this post right here.
**By the way, this post contains affiliate links at no extra cost to you. As an Amazon Associate, I earn from qualifying purchases. 
6 Best Ways Of Inducing Labor Yourself At Home

Pin It For Later On Pinterest! 
Castor Oil 
This will definitely help move EVERYTHING along. Castor oil has been used for centuries to help induce labor naturally at home. It works really well but it does have side effects so you need to be careful and aware of what you're in for.
Castor oil will affect Special receptors, known as EP3 receptors, that are found primarily in the intestines, uterus, and immune cells. The ricinoleic acid in the castor oil stimulates these EP3 receptors, causing the smooth muscle fibers to contract. This is what causes the contractions when taken while pregnant.
The downside is that it can cause diarrhea. But some think that this is a good thing ( as long as its not too severe obviously ) because it can help prevent bowel movements on the table during birth.
***Taking a prenatal course is the single most proactive thing you can do to prepare your body and mind for what's to come. There's a great online course you can take in the comfort of your home that was created by a labor and delivery nurse named Hillary.  It's very popular and the first part of it is totally free. You can sign up for free right here. 
It will definitely clean you out and will likely start contractions too. How do I know for sure? Because it worked for me! and lots of other mamas too. Within an hour of talking about a tablespoon and a half, I went to the bathroom and then started having contractions. The next day my sweet girl was born. Tons of mamas who tried this have a similar story to tell. Just Google it and check out some forums.
**Please note that everything has risks and you should do your own research before taking this route. This is not medical advice, only what I and other mothers have experienced when taking this age-old remedy for this purpose.
Acupressure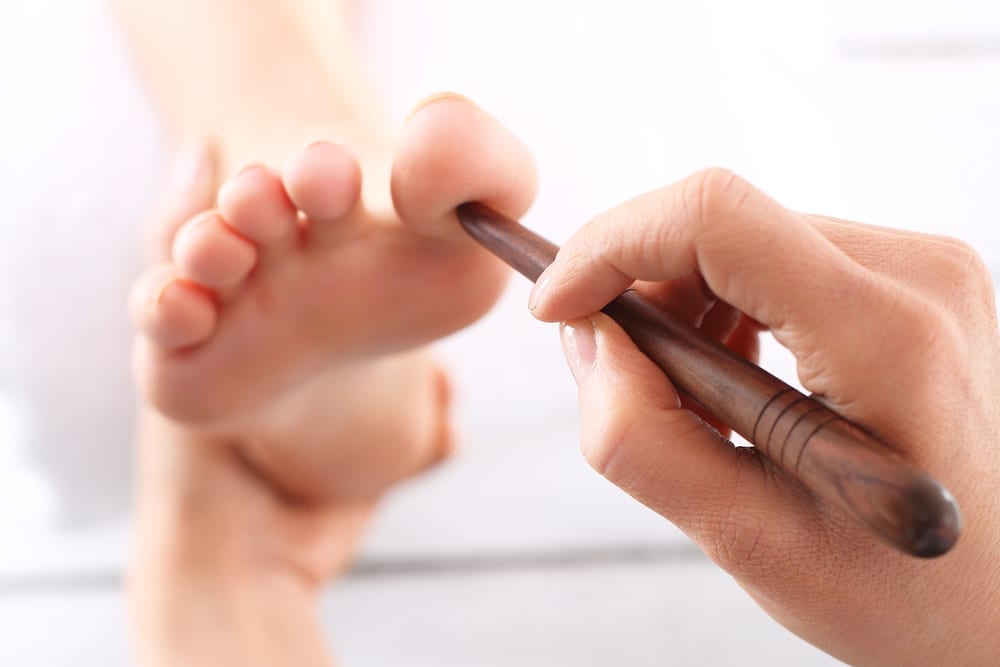 There are acupressure points on the body that can get your labor going. They are widely used by natural health practitioners and said to work very well.
If you're wondering what this is, Acupressure is the lesser-known companion to acupuncture. Acupuncture is the traditional Chinese medicinal practice of sticking thin needles into areas of your body that are believed to control a specific organ or body part.
But instead of needles, acupressure requires physical pressure to be applied to points that run along your body's meridian system — or life-energy path.
You can find out where these magical points are on your body in the video below to get your labor started.
Just Posted: 5 Things that happen when you have an epidural that no one tells you about!
25 Pregnancy Symptoms No One Tells You About
18 Pregnancy Hacks You Need To Know Now
Must Read: How to get through Postpartum pain without crying
And 7 Horrible ways You're Making your Labor So Much More Painful
What Nobody Tells You About The First Few Weeks Postpartum 
Have Sex
Having sex is a great way to get contractions started and there's science to back this up.
First of all, semen is a natural source of prostaglandins, And prostaglandins are known to ripen the cervix and get it ready for labor. Prostaglandins can also be used to induce labor medically.
Second, sex, especially with an orgasm, has been found to increase uterine activity, and nipple stimulation is also thought to stimulate the uterus (more about that later ) to induce labor. So get between those sheets.
Have Your Membranes Swept
Stripping the membranes is a way to induce labor. It involves your doctor sweeping their (gloved) finger between the thin membranes of the amniotic sac in your uterus.
If the cervix is soft but still closed, your doc may stretch or massage the cervix to stimulate it to begin to dilate. Stretching the cervix can feel pretty uncomfortable, and many women describe it as a sharp, shooting pain.
After the sweep, you will likely experience cramping and bleeding.
This is definitly not my cup of tea but if you're are really anxious to give birth it is effective.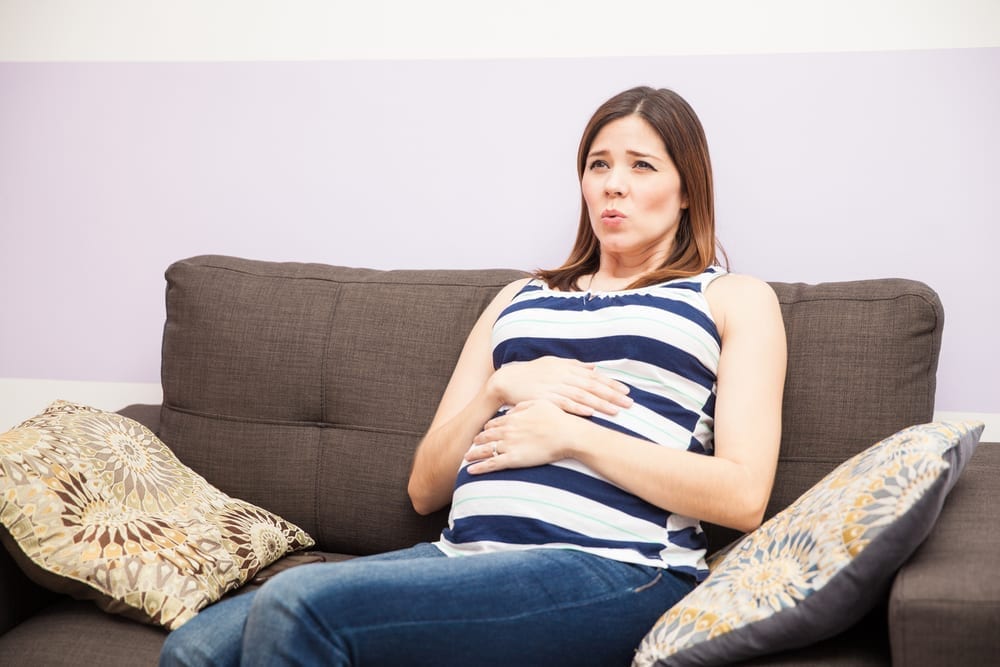 Drink Red Raspberry Tea
I Used Red Raspberry Leaf Tea To Induce Labor with all three of my babes. It does seem to help and it certainly cannot hurt.
Midwives claim that red raspberry leaf tea will shorten the length of your labor by softening your cervix, making contractions more intense and helping to make labor way less uncomfortable. Give it a try and see if it helps you!
Here's a tea made just for this purpose.  It's called Pink Stork Labor Prep and it's awesome. See it here on Amazon. 
Exercise
Getting in some good physical activity stimulates everything including your uterus when you're pregnant. It's a great way to induce labor naturally at home.
Here's a great article on 8 Useful Exercises that Will Help Induce Labor Naturally. 
Other Posts:
What To Expect During The First Trimester 
Nipple Stimulation 
This sounds strange, doesn't it? Who wants to sit around and rub their own nipples?
I don't know if this one actually works but the theory behind nipple stimulation is that it mimics breastfeeding and causes sensory cells in the nipples to signal the brain to release oxytocin. This, in turn, causes contractions.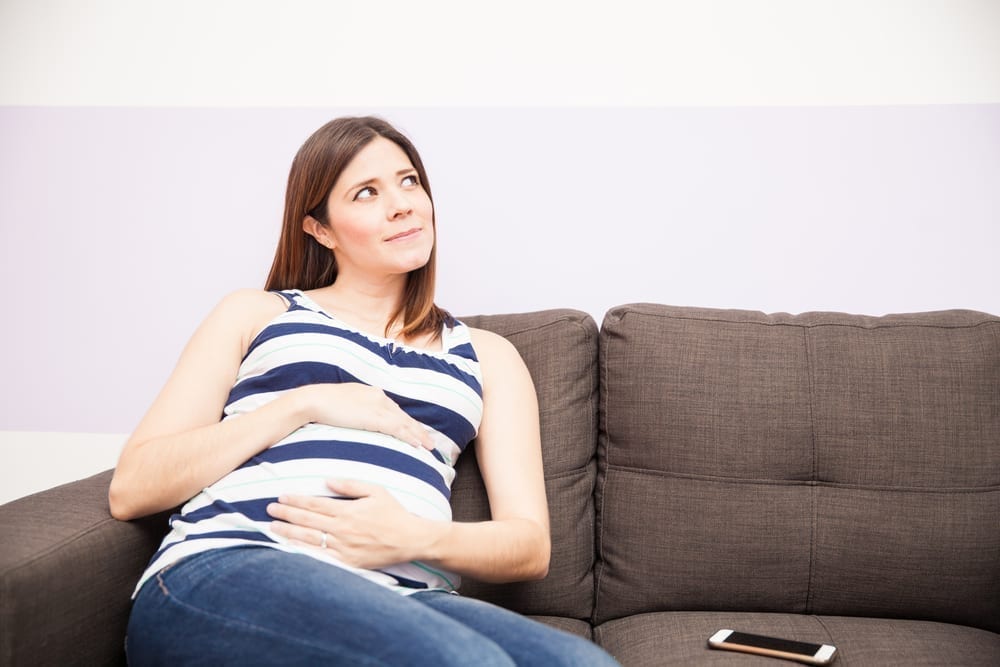 While it does cause your uterus to contract, most studies show that it does not bring about the onset of actual labor.
Some women who believe that nipple stimulation works pump their breasts in hopes that it will get things moving, but I think some of the stuff I mentioned earlier are much better options. You decide.
Good luck with having your babe and I hope some of these things help! I think Castor Oil is hands down THE BEST way to get labor started naturally at home but it's a personal choice. Just go into it carefully and do your research.
It would be awesome if you'd share this post with your friends. You can share with the buttons at the top or very bottom. Or better yet save it to Pinterest for Later with the special images I created below.
Pin It On Pinterest For Later With These Special Images!