Pregnancy is full of joy and hardships. You are probably looking so forward to this time but there are rough waters ahead.
Learning to balance the good with the bad will allow you to get the most out of pregnancy and it will help create the best experience possible.
Below we talk about some of the harder parts of pregnancy and how to cope well so you can enjoy the process even more.
****Want Freebies For You And Your Baby?  Get $330 Worth Of Gear! I have partnered with many companies to give you the best baby freebies online including Nursing Pillow, Pregnancy Pillows, Nursing Covers, Baby Leggings, Baby Clothes and so much more. You can find out how to get your freebies in this post right here.
By the way, this post contains affiliate links at no extra cost to you. As an Amazon Associate, I earn from qualifying purchases. 
Coping With Pregnancy | 8 Reasons Why Pregnancy Is So Hard And What To Do About It
Pin It For Later On Pinterest! 
Pregnancy is physically demanding:
The body goes through a lot of changes throughout pregnancy.
The symptoms and stressors can be difficult to manage at times, and although each pregnancy is different, it's still hard on the body.
Heartburn, backache, fatigue, swollen feet and ankles, and nausea are all too common in pregnancy.
Pair that with the weight gain and malaise and you can see that the body goes through the wringer.
The first trimester is always the hardest. Once you make it through that it's usually pretty smooth sailing.
***Have You taken a prenatal birth course yet? Don't have time? Here's the best Premium online birthing course and the first part of it's totally free! You will learn absolutely everything you need to know and it will help tremendously so make sure you sign up. A Class is a must and I think the online ones are the best. Here's a free Birth Planner Too! 
What you can do:
Practice real-life self-care to manage those symptoms.
Rest when tired but make sure to stay active, too.
Elevate swollen feet and ankles; take advantage of massages whenever you can, and most of all stay positive and hopeful.
Pregnancy is an exciting time, focus on the joy of bringing that little one into the world and you'll do just fine.
Mood swings are common:
Excited one moment and tears the next! Hormones especially can cause significant mood swings during pregnancy (during the first 12 weeks of pregnancy your
estrogen levels increase 100x, crazy right!).
Outside of hormones mood swings can be contributed to a variety of factors: physical stress, fatigue and a changing metabolism all result in mood swings that
continue throughout the pregnancy.

How To cope Better:
I'm not going to lie; you may have to make apologies here and there because of your moods, but so what. Being moody is just part of the deal when it comes to pregnancy.
Surround yourself with supportive people, forgive yourself, take time alone if needed, and try to recognize it for what it is.
Getting tons of rest will really help in the mood department so make sure you make plenty of time for it.
Pregnancy brain:
It is normal to be forgetful during pregnancy but it is frustrating. Pregnancy brain is more than just forgetfulness, it's a mental fog that sometimes rolls in and leaves you
disconnected from a conversation or moment.
You might come across as inattentive or unaware to others. Don't worry though, you're pregnant and will be forgiven.
Must Read:
 23 Weird Pregnancy symptoms no one tells you about
Could You Be Pregnant With Twins? Signs To Look For If You Think You May Be
 How To Survive The First Six Weeks With Your Baby
 The First Hour After Birth, How To Make It Better And What To Expect 
 What To Expect The First 24 Hours After Birth
What you can do:
Laugh it off and blame it on your 'condition'.
You will soon regain your mental sharpness after your baby comes so just hang in there.
It's Scary:
Pregnancy can be scary especially if you've never given birth before. And… It can be scary even if you have.
You don't know what to expect and it scares the daylights out of you.
Your thoughts are now centered over what each change of your body means; you'll wonder if things are normal, is everything okay and you'll obsess over delivery.
If this is your first-time or you're high risk, you may be even more concerned and obsessive. It can be pretty rough to worry so much.
It's normal to be a little scared but I promise it's going to be okay, women do this every day.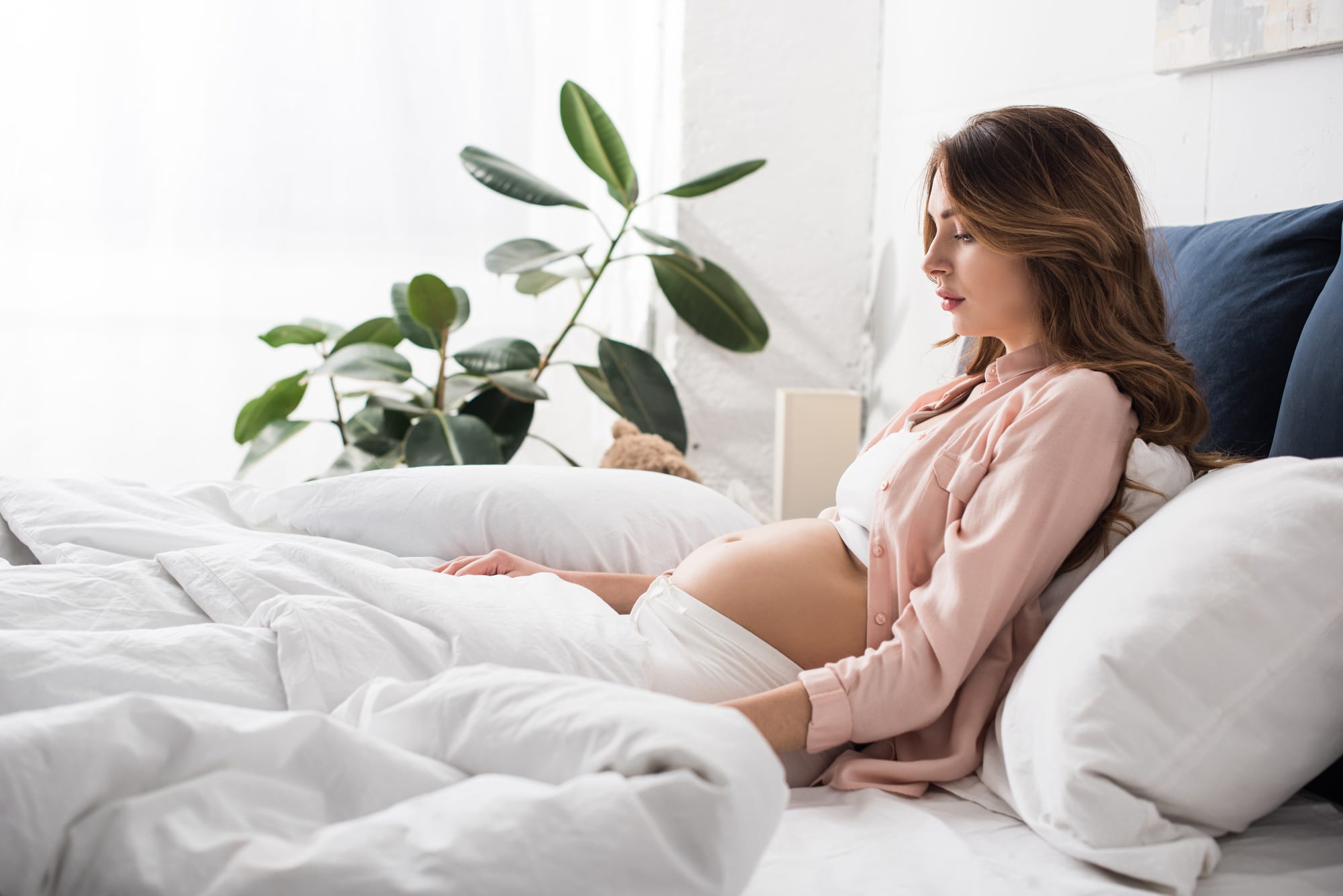 What you can do:
Read the book titled "What To Expect When You're Expecting".  You will learn so much about your body, labor, and delivery.
Listen to advice from your mom, or from someone who's experienced it and that you trust.
Be open and upfront with doctors when you have questions or concerns, and between appointments write any questions down.
Engage your spouse in the process, they're probably nervous too.
Your relationship is tested:
Between the physical changes and the emotional rollercoaster, pregnancy can take a toll on even the strongest relationships.
Things you've never considered are now at the forefront of your mind.
Remember, pregnancy affects both of you.
Here's How To Cope:
Discuss this early on and agree to work as hard as you can to be supportive of each other and talk about it again later if you need to.
Ask for your spouse's understanding and patience during the physical challenges and mood swings.
Show your gratitude and appreciation for the extra care and attention, let them know they are part of this pregnancy too. Don't stop being the wife your spouse needs (they're scared of that too).
Some stuff is off-limits:
FOMO "fear of missing out" becomes real when you're expecting.
Consuming alcohol, soaking in those super hot baths and roller coasters are all out. You'll probably find yourself bummed once or twice because you can't do what everyone else is doing.
What you can do:
Make alternative plans when you can, modify what your entertainment looks like, and ultimately accept that's the way it is for now.
Plan ahead, treat yourself, and continue to focus on the positives.
Your clothes won't fit:
Your body will change quickly and frequently during your special time.
Before too long you won't be able to wear your favorite jeans and nothing you have will fit.
Here's How To Cope:
Invest in some maternity pieces that you love, pants that can be both casual and dress, and used for multiple occasions.
Don't spend too much on clothing you'll get rid of later. Investing in a couple of carefully chosen outfits will ensure you have something to wear when needed.
Remember comfortable is better.  Pick pieces that are very stretchy yet look nice.
It's life-changing:
When baby arrives life as you know it will be profoundly different. You will be responsible for another life and that IS a big deal.
You will spend a lot of time thinking about labor, delivery, and life after the baby comes.
Pregnancy is tough on the body and really hard on the mind. But it well worth the effort and wait. There's nothing like it in this world.
Here's How to Cope:
Talk to your spouse. about the future and any worries or concerns you have. Deal with your anxiety together and let your partner express how they feel as well.
Instead of worrying so much spend time imagining what your he\she will look like, and focus energy on preparing for baby's arrival.
Get the room or space ready, shop for diapers and clothing, and educate yourself on pregnancy and delivery.
Coping with pregnancy can really test your sanity and it's all a lot of hard work. But it's also one of the most amazing experiences that a woman can have. I have had three little ones and I had a tough time but it was still some of the best times of my life and I really miss being pregnant.
So enjoy those moments, mama. The good and the bad because they all come down to one thing and that's the birth of your baby. And it's all so worth it.
Good luck to you!!
If you loved this post it would be awesome if you could share it or save it on Pinterest or share it on Facebook! You can use the special images below that I created for you! Thanks!
Pin It On Pinterest For Later With These Special Images!