I'm just going to come right out and say it. Getting visitors after having a baby is not fun.
Of course, everyone wants to see but you're tired, excited, and overwhelmed.
It can be ok for about 15 minutes but after that, it's too much, especially if you have a big family and everyone wants to come.
It can feel like you're having to put on a show and it's stressful for the staff too, not to mention your poor little newborn.
Your family will have plenty of time to see the babe in the near future.
But this is a delicate situation. Sometimes family feels put off when you ask them not to come.
Below are some easy ways you can deal with this situation.
Keep scrolling to find out how!
Want Freebies For You And Your Baby? Get $330 Worth Of Gear! I have partnered with many companies to give you the best baby freebies online including Nursing Pillow, Pregnancy Pillows, Nursing Covers, Baby Leggings, Baby Clothes and so much more. You can find out how to get your freebies in this post right here.
****This post may contain affiliate links at no extra cost to you that help us keep our blog up and running. Thanks.
How to Deal with Visitors after Childbirth
Pin it on Pinterest For Later!
Just Say No
For whatever reason, if you decide you're not ready for visitors, it's okay to say no.
Do not sacrifice your peace of mind and family bonding time for the sake of being polite.
It can be tough telling family and friends to stay away, but a simple statement on social media or through text can let others know that you need
privacy right now, that you're taking personal time, and not accepting visitors yet.
Let them know you'll reach out soon and leave it at that.
**Must Read: Labor Just Started: What You Need To Know Now
It is a good idea to let everyone know before the big day if you can. That way they will all know what to expect and none of them will plan to come to the hospital in the first place.
You're under no obligation to please other people right now and I give you full permission to be selfish on baby's behalf 😉 Not that you need anyone's permission.
If you have a family that is pushing back, give your spouse permission to play 'bad cop'. Be firm in your decision, take the amount of time you need and you won't regret it one bit.
***Have You taken a prenatal birth course yet? Don't have time? Here's the best Premium online birthing course and the first part of it's totally free! You will learn absolutely everything you need to know and it will help tremendously so make sure you sign up. A Class is a must and I think the online ones are the best. Here's a free Birth Planner Too! 
Set Clear Boundaries for Visitors
If you do decide to have visitors you need to make sure everyone is on the same page.
To make visitation as easy as possible it's important to establish clear boundaries before the baby comes, and reinforce them when your babe arrives.
If there is any conflict or concern about who will be at the hospital, it's best to address that before delivery.
Decide who will be in the delivery room and make it clear beforehand.
Make tough decisions now to avoid future problems; you want a peaceful environment for yourself and your little one.
Come up with a plan for what visitation looks like at the hospital, and then at home.
Although you have total freedom to change your mind, having clear boundaries in place ensures everyone knows how to meet your needs.
Remember, people want to visit and be there to support you because they care, but that doesn't make you obligated.
***Related Posts:
Limit Visiting Time
Now let's talk about home visits.
The first several weeks when you're home will be so tiresome. Your hormones will hit you like a tidal wave and you'll be tired, happy, crying, and full of every other imaginable emotion.
Trust me, it's intense (been there three times myself) and you'll only know what I mean once you have experienced it.
The first several weeks are also an important time for family bonding, Mom's healing, and the baby's transition into the world.
Your first priority is taking care of baby's needs ( and yours ).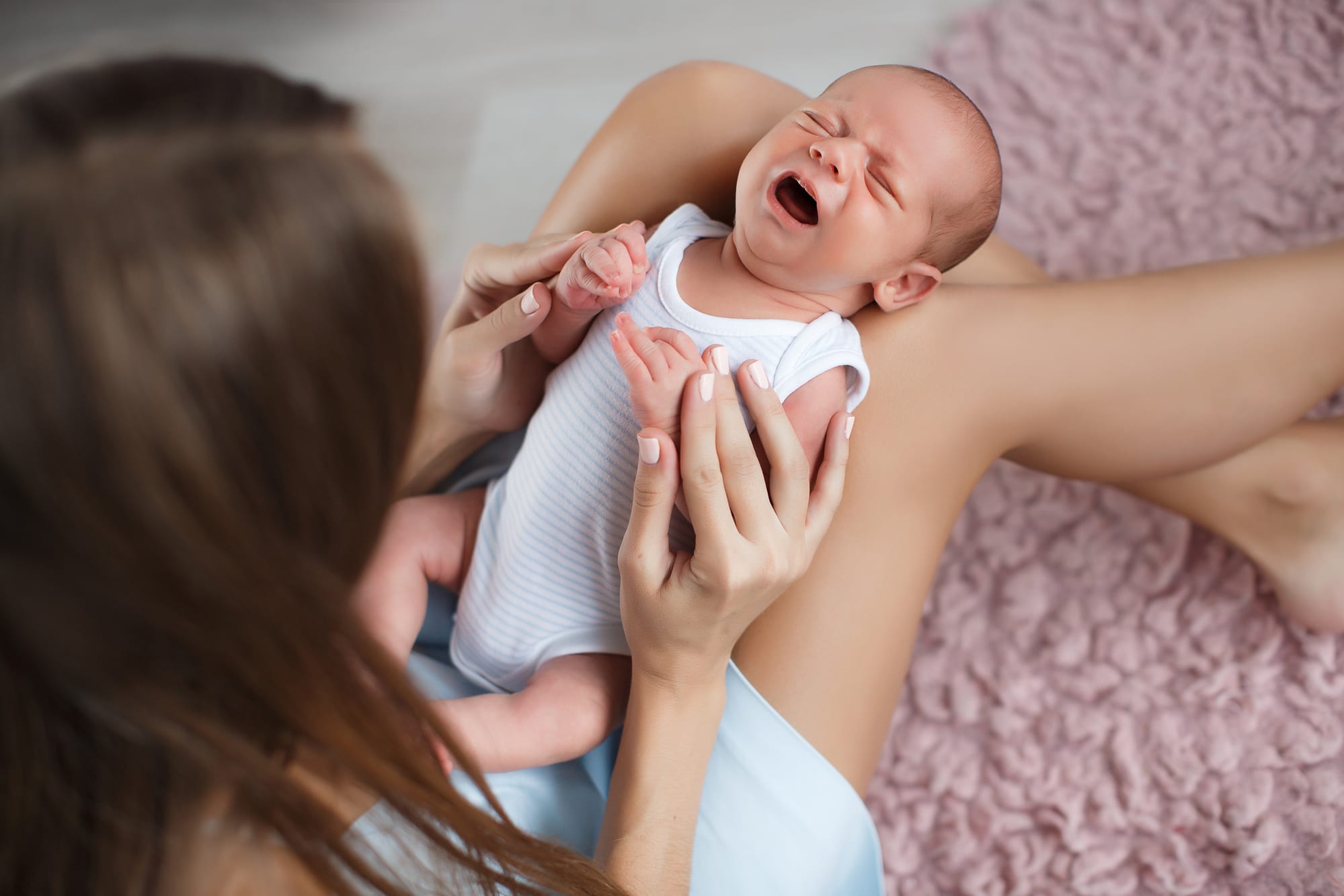 Limit visitors to 30 minutes at a time and spread out visits.  You don't have to do all those visits on the same day.
Bringing baby home and adapting to this new person and new schedule can be exhausting for a recovering Mom; just holding a
conversation can be a challenge.
Keeping visitation short ensures you aren't overdoing it and baby doesn't get overwhelmed. Limiting that time frees you up to tackle the important things like feeding, diaper changes, and bonding.
Ask your spouse to help keep everyone on schedule and don't feel bad when you have to say Goodbye when those 30 minutes are up.
You're doing what's best for you and your family, and that is the priority right now.
Allow Close Friends and Family Only
During the early days, I highly recommend only allowing close family and friends to visit.
Choose people who are supportive, non-judgmental, and who will respect your wishes during this time.
Anyone who will disrupt the peaceful and healing environment you need right now doesn't need to be there.
It can be a big help having someone stay with you after baby is born but if you do, choose your help wisely.
***Good To Know Stuff:
Postpartum Vaginal Care, You Seriously Need To Know This..
How To Survive Postpartum Pain Without Crying
Let People Help
Most people are well-intentioned, want to help you during this time, and are looking for a way to contribute and be part of this special time in your life.
Let them. Make a to-do list and if someone asks if they can help, give them a job.
Simple tasks like dishes, taking out the trash, cleaning the bathroom, or helping with the other kids can be a life-saver for you right now.
Let them help you and thank them for it.
The more people are kept busy the less 'handsy' they get with baby and less likely they are to overstay their welcome.
If you enjoyed this post please share it on Pinterest or Facebook to help others.
Pin It On Pinterest For Later!