Once you go into labor you may feel overwhelmed and unsure of your next move.
It all just seems to hit you at once even though you felt prepared before. These are very common feelings.
But knowing this and doing everything you can to prepare will help make things go much more smoothly when the big event starts!
Below is a quick and easy list that will help you get those last couple of things done that you may have not thought of.
Check it out below.
****Want Freebies For You And Your Baby?  Get $330 Worth Of Gear! I have partnered with many companies to give you the best baby freebies online including Nursing Pillow, Pregnancy Pillows, Nursing Covers, Baby Leggings, Baby Clothes and so much more. You can find out how to get your freebies in this post right here.
By the way, this post contains affiliate links at no extra cost to you. As an Amazon Associate, I earn from qualifying purchases. 
9 Things To Do RIGHT Before Going To The Hospital Once Labor Starts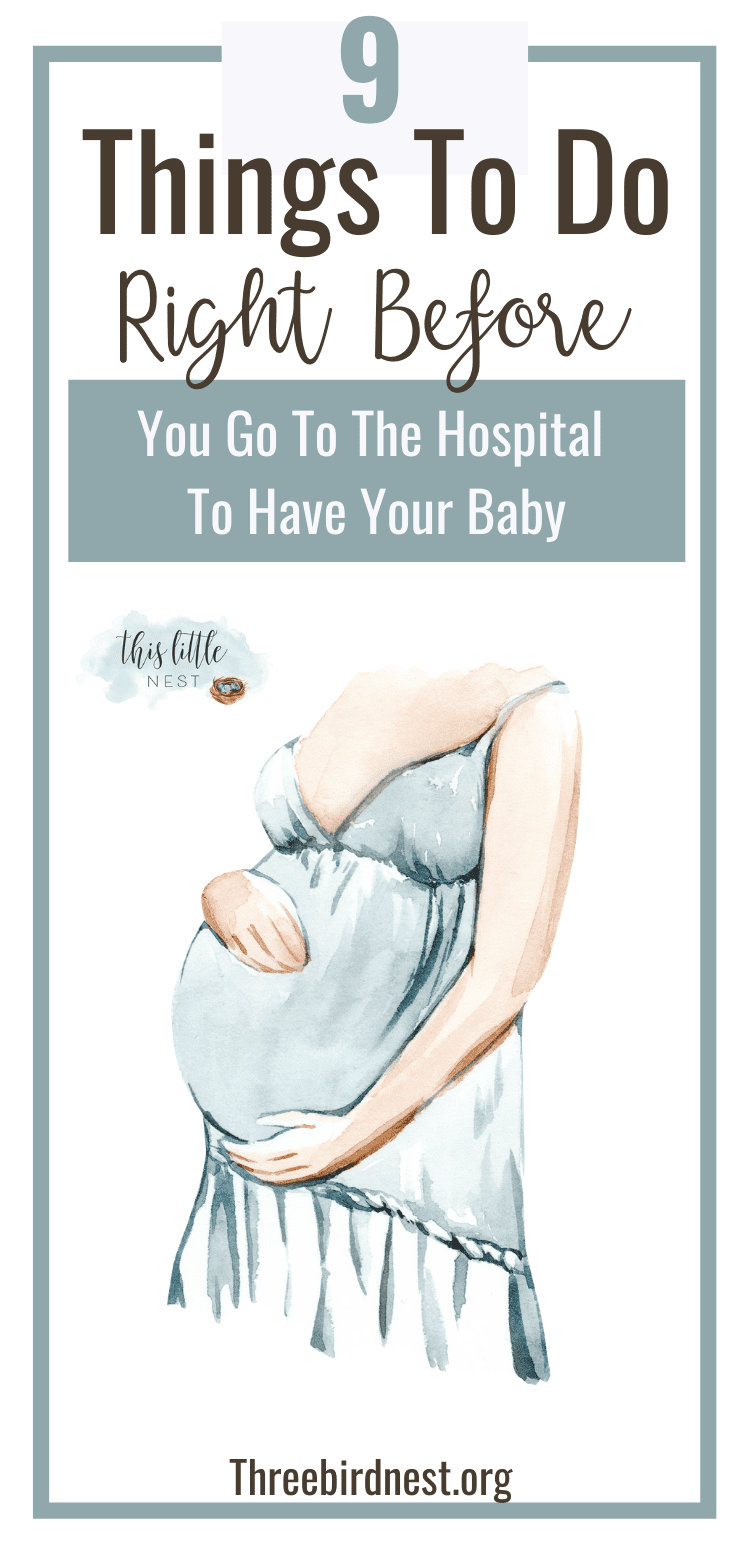 Take care of the odds and ends
Before labor starts there's a small list of things that I always recommend you get done early.
It's best to get a head start on all the 'stuff' so that you can focus on what's important when the time comes. Here's that list.
Arrange care for your other children, aging parents, or pets.
Purchase a car seat and arrange transportation.
Recruit a trusted neighbor to keep an eye on your home while you're away.
Post phone numbers for labor and delivery of the hospital and your doctor or provider.
Check your bag. Again
Ideally, you've packed a bag for the hospital weeks ahead of time; you can't predict labor so early is better, you don't want to be caught off-guard and not have the things you need with you.
Go ahead and check it again. This will make you feel more prepared and you can grab any extras that come to mind.  Here are a few things you may have overlooked.
An extra-long phone charger. Hospital rooms don't always have outlets in ideal places. A longer cord will allow you to keep your phone charging where you can reach it.
Hair ties. Delivery is hard, hot, and sweaty and babies tend to curl their fingers around anything in reach. Plan to tie your hair back at some point. If you have longer hair, you'll be so glad you brought this.
A small amount of cash. Don't leave yourself without funds for vending machines and odd items. If anything comes up, you'd rather be prepared.
Dry shampoo. Depending on your personal situation you might not be able to shower right away. You'll want to wash up best you can, and dry shampoo can leave you feeling clean and refreshed even though you might not be.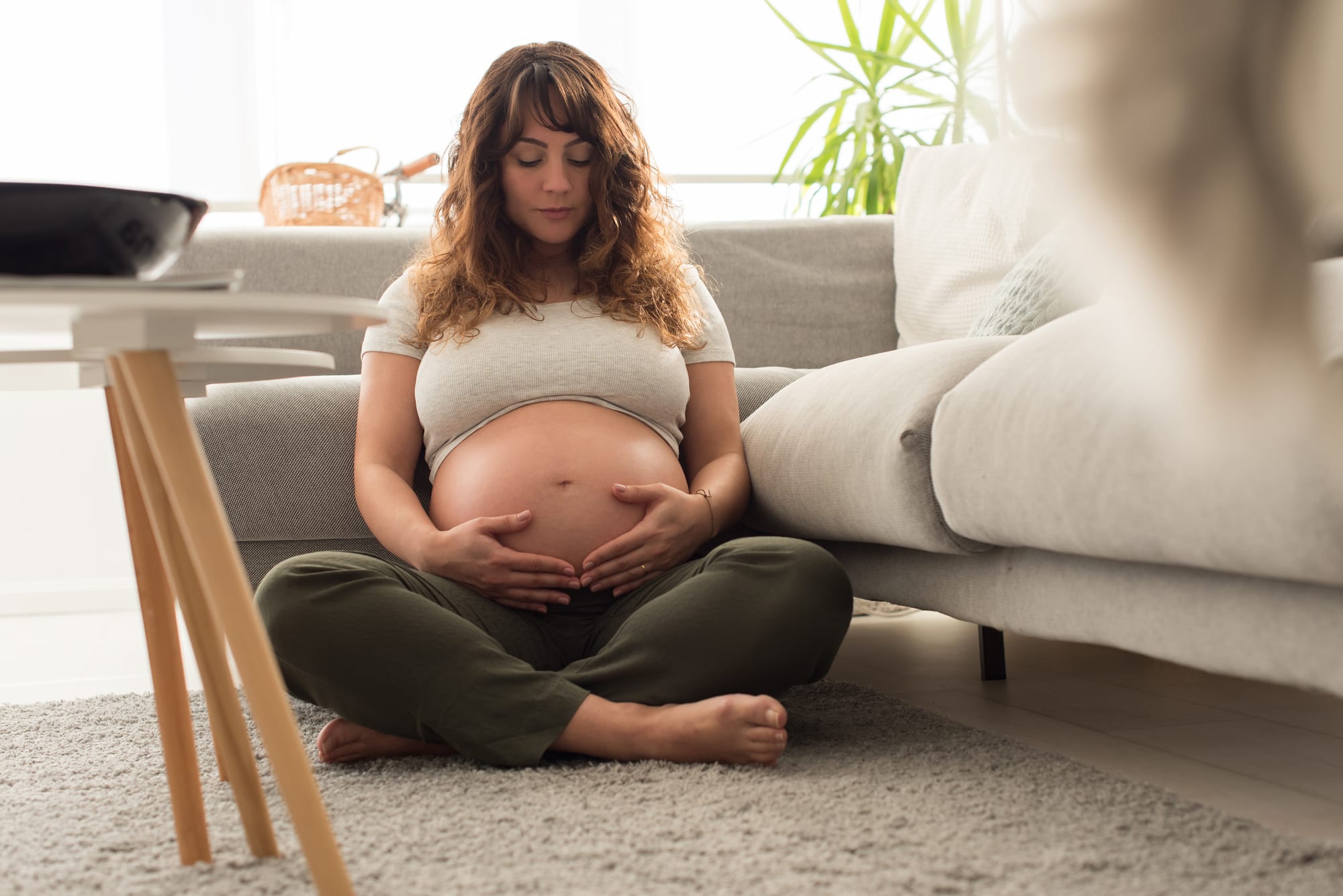 Here's a complete list with EVERYTHING you'll need. 
**Must Reads: 
Your complete pregnancy shopping list from A to Z. 
Here's your Full Mega TO-DO list for all three trimesters!
Gas up the car
Make it a habit of filling up the car more often during those last months.
The last thing you want is to be in active labor and having to stop for gas. If it's a time of day where you'll run into traffic that gas will be even more important.
Not a bad idea to plan out an alternate route, too.
Eat Some Good Food
Before labor gets really intense you should eat a really good meal.
Once you're in labor and at the hospital, you likely won't be able to eat.
This is standard so eat a fantastic meal before you go.
Labor can last SO long and you'll be famished afterward so indulge yourself and enjoy!
Tidy up the house
Nobody wants to come home to a messy house. Recruit help if needed but get the house done and ready.
You'll want to be able to tidy up quickly and get ready to get out the door when those contractions begin.
This will allow you to come home to a stress-free zone, and that will be so very important, believe me.
Prepare for baby's arrival
You'll want to make sure that diapers, blankets, burpees, bottles all are out of the package, clean and accessible, and within reach.
Read directions and know how to use lights, monitors, and other items you purchased or were gifted.
Don't worry if you don't have all those things, all your baby needs is you and a car seat (it's the law).
There are several local charities and government programs available if you need help acquiring a car seat. Just look it up on Google to find a local resource near you.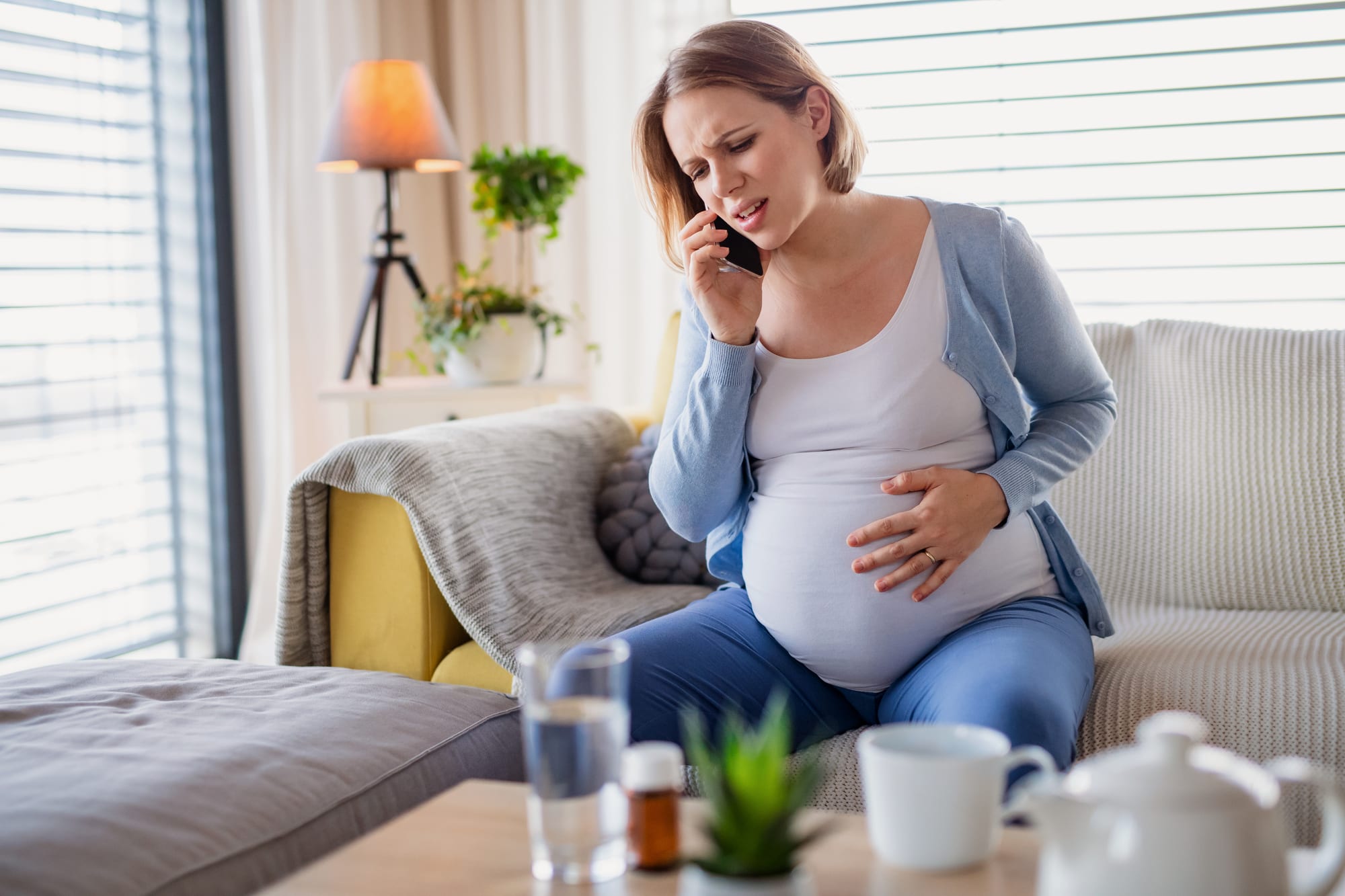 Charge your phone
Don't get stuck on the highway without a phone if you can help it.
And because you'll want to stay in contact with family and friends, charge ahead of time.
It could be several hours before you're in your own room and if you're in labor you sure don't want to be digging chargers out of a bag and trying to hunt down a plug.
Call your team at home
Once contractions start, you'll need to get everyone else squared away so you can focus on yourself.
Contact the neighbor that's going to watch the house and the sitters taking care of your other children, pets, and any of your other responsibilities.
If you've decided to notify your parents, now's the time.
Make THE call
After you've timed your contractions contact your provider. They'll tell you when you should head to the hospital.
Confirm that they're letting the hospital know that you're on your way.
Call transportation if you need to, it's time to get this done so that you can be on your way.
In the End…
Once you go into labor your head may start spinning with excitement and being prepared for the chaos will make you feel more at ease.
Doing these 9 things to do right before labor starts will make you feel happier and more relaxed once you get moving.
I wish you luck and Congrats on your little one!
Pin This On Pinterest For Later!