Pregnancy is so exciting but It's also a lot of hard work. Your body changes so quickly from day to day you never know what to expect when you wake up each morning.
Fortunately, there are tons of pregnancy hacks that will make the whole nine months so much easier.
Read on to discover the best pregnancy hacks across the internet that will help make your pregnancy a breeze.
Must Read: 6 Ways To Induce Labor Naturally At Home And One Way I'm Not So Sure About
And 18 Lifesaving C-Section Recovery Tips you Need To Know Right Now
**By the way, this post contains affiliate links at no extra cost to you. As an Amazon Associate, I earn from qualifying purchases. 
Pregnancy Hacks That Will Every Mama Should Know
Pin To Pinterest For Later
Make A Belly Band Yourself So You Can Wear Your Regular Shirts
Picture Via A Beautiful Mess.
You can make your own belly band so that you can wear your pre-pregnancy clothes for so much longer.  It's simple and you can find out how to do it over at A Beautiful Mess, one of my favorite blogs!!
Use A Pregnancy Planner
Using a Pregnancy Planner is a great way to log the events of your pregnancy as well as make important decisions. You can get a completely free Bohemian style pregnancy planner I created below and print it out and use it to plan everything from your nursery, your budget, your appointments and more. You will also get a weekly sheet to write out your thoughts and feelings that will tell you the size and shape of your babe that week as she grows. It's all a lot of fun! Grab your's free below.
Consume Ginger To Fight Nausea
Drinking Ginger Tea or Eating Ginger candy will work WONDERS when you are nauseated. The natural compounds in ginger will soothe your stomach muscles and prevent you from vomiting, at least some of the time.
It's well known and has been used for this purpose for centuries.  Here's a great ginger candy that many pregnant women use and love and here's an awesome tea. 
Just Posted: 5 Things that happen when you have an epidural that no one tells you about!
25 Pregnancy Symptoms No One Tells You About
Must Read: How to get through Postpartum pain without crying
And 7 Horrible ways You're Making your Labor So Much More Painful
What Nobody Tells You About The First Few Weeks Postpartum 
Or Use Preggie Pops or Drops
These are the go-to drops for pregnant mamas who have a lot of nausea. They work really well and you can find them on Amazon right here. 
I used them all the way through my pregnancy all the way up to labor ( because my nausea wouldn't die ) and they kept me from vomiting so many times.
Want Freebies For You And Your Baby? Get $330 Worth Of Gear! I have partnered with many companies to give you the best baby freebies online including Nursing Pillow, Pregnancy Pillows, Nursing Covers, Baby Leggings, Baby Clothes and so much more. You can find out how to get your freebies in this post right here.
Apple Cider Vinegar For Reflux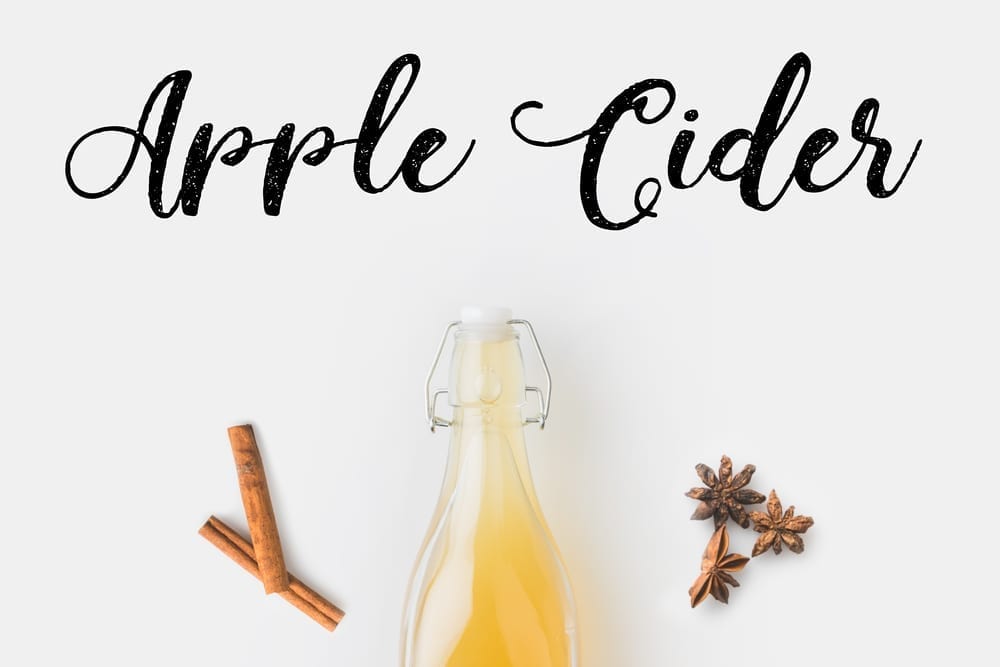 Many women who've never had reflux before discovering the physical torture it can cause during pregnancy. It can be terrible and it often happens at night when you're trying to get your precious sleep.
One easy way to remedy acid reflux is with some good old Apple Cider Vinegar. It will help neutralize the acid and calm your system down and it does work wonders. I used it myself and still do.
Plus it's just good for your health. You need to get Raw Vinegar and Braggs is the best on the market.
Organic, unfiltered apple cider vinegar (like Bragg's) also contains "mother," strands of proteins, enzymes and friendly bacteria that give the product a murky appearance. That's the good stuff that makes it so potent.
Use Belly Armor To Protect your Babe
Everyone uses devices these days and we often have a tablet, laptop, or phone in front of us sitting on our bodies. But this has been proven to cause harm. Well, Belly Armor Can Help Protect your babe.
You should be actively working to prevent this kind of electromagnetic radiation exposure for your unborn child ( and after he's born as well ).
 Belly Armor makes products to help minimize the risk. I wholeheartedly support their efforts and products and I think they are a must for every mother and baby.
You can get the belly armor belly wrap, Nursing Wraps, blankets, and even hats for after your babe is born. Really good stuff and there should be more companies like this making awesome products that address this issue. You can find out more about Belly Armor right here or in the banner below.
Use Kinesiology Tape 
Photo via the Diary Of A Fit Mom. 
Using  Kinesiology Tape will help support your skin and the weight of your belly. Many pregnant women use it and find it very helpful. You can wear the tape for several days at a time comfortably. I highly recommend it.
TheraBand Kinesiology Tape is your best choice and it comes in pretty designs and colors. It's also waterproof so you can wear it in the shower if needed. 
Find out more about Kinesiology tape and pregnancy over at Diary Of A Fit Mom. 
Eat Dates To Shorten Labor
Eating Dates to shorten labor is an old wive's tales that's been passed around for centuries. But now there are studies proving this old myth to be true.
It's certainly worth a try and with scientific evidence backing it up, it may be a good idea, because you'll want your labor to be as short as possible. Believe me… Find out more over at Wellness Mama, another blog that I adore and recommend.
Take A Prenatal Course And  A Breastfeeding Course Too
Taking a prenatal course is the single most proactive thing you can do to prepare your body and mind for what's to come. There's a great online course you can take in the comfort of your home that was created by a labor and delivery nurse named Hillary.  It's very popular and the first part of it is totally free. You can sign up for free right here. 
If you plan on breastfeeding there's another great course called Milkology that teaches you everything you need to know about breastfeeding in a couple hours and it's only $19.

Many women think breastfeeding is a natural, simple process but actually, it's pretty hard work. Getting the latch right can be super hard and painful if you don't get it right in the first hour or so. Taking a course prevents all the guesswork. You can check out Milkology right here. 
What To Expect During The First Trimester 
Use A Pregnancy Pillow
After the first trimester of pregnancy, you'll need to sleep on your side and a pregnancy pillow is an absolute must-have for comfort. Sleeping While pregnant is hard enough and without the proper support, you'll be losing rest you really need.
Here's a really great one available through Amazon at a good price. It's the one I had and loved through two of my three pregnancies.
Use These Jeans Extenders to Keepy Wearing Your pre-pregnancy pants
Pregnancy Jean extenders are these little nifty things you attach to the button of your pants so that your pants are looser. They will allow you to wear your regular jeans for a couple more months.
I had a bunch of them and wore them after pregnancy too while I got back into shape. They're another pregnancy must-have. You can find the one pictured above here on Amazon. 
Use Cocoa butter On Your Tummy
Using Cocoa butter on your pregnant belly will help prevent stretch marks, at least from my experience. I have had three babies and it worked every time.
Some say that this doesn't work but every mama I know who used it didn't get the dreaded marks and the ones who didn't bother did! You be the judge.
Many women claim that it helped them and I'm inclined to believe it does as well. You can find a great belly butter right here. It's my favorite and I used it each time I was pregnant.
Padsicles
If you don't know much about postpartum yet you're probably wondering what the heck a padsicle is.
Padsicles are Perineal Cold Packs that you put up against your vagina after birth to help ease the pain and take down the swelling. They are VERY necessary and really help take the pain away. You can buy them here. 
I've always said here on the blog that so much education and effort is put into learning about what to do during pregnancy and childbirth but we ignore the aftermath, which can and often is very painful.
Getting Educated about how to help yourself during the postpartum period is vital for your comfort so that you can enjoy your little bundle as much as possible. Here's a great post that will tell you everything you need to know.
Do Prenatal Yoga For Easier Birth 
Prenatal yoga is an excellent way to condition your body so that you will be ready for birth.  It helps pregnant women to develop proper breathing and relaxation techniques for easier and more comfortable labor.
It also helps stretch you out just right. It's a really good low impact exercise that will help keep you fit and calm. Look for a local class near you, buy a video or just look up some videos on YouTube.
Buy Bra Extensions
Bra extensions are a good way to keep using the bras you love as your body and breast begin to expand. They will allow extra comfort and can be used over and over.
You can also use them on your nursing bras until you lose the baby weight. You can get them in any color to match your bras. Here are some great ones you should check out. Priced well too.
Get A Pregnancy Box Subscription! 
Pregnancy box subscriptions are a fun way to discover products that you can use while pregnant and when the baby comes. It's exciting to see what comes each month.
Ecocentric Mom sub boxes are the best you can get. They carry all organic products that are safe for both you and your babe. You can get boxes from the very beginning of your pregnancy up until your babe is two or so. Check them out here or in the banner below.
Soak Feet In Tonic Water
Your feet can get really swollen during pregnancy. It's a real problem.
It happens because your body retains more fluid during pregnancy. Also, your growing uterus puts pressure on your veins, which impairs the return of blood to your heart. Hormonal changes also play a role as well.
Soaking your feet in room temperature – or cold tonic water can help relieve the swelling. The quinine and the bubbles can help reduce inflammation. It works so give it a try!
Oatmeal Bath For Itchy Skin 
As your belly and body expand there will be some itching, and An oatmeal bath is very soothing to your stretched out skin.
Use the recipe below to help soothe your skin:
Blend together oats, baking soda, and milk powder in a food processor or mixing bowl. Then scoop 1/2 cup of this mixture into your bath water and soak for 20 minutes.
Do you have any awesome tips you want to share that helped you get through pregnancy? Let us know in the comments below!
If you enjoyed this post or found it helpful I would love it if you would share it with your friends. You can share with the special Pinterest Images below or you can share with the buttons below or to the left. Thanks!
Save It On Pinterest For Later With The Images Below