By the time you hit about 6 or 7 months, you really begin to think about childbirth. It can seem pretty overwhelming and if you're scared, don't be. You can ease your fears by learning more about childbirth.
You are probably here now because you want to find out as much as possible to make things easier on yourself and baby.  It's good to go into this thing well prepared and that's what I want to help you with today. With three births under my belt, I've been there, done that.
Must Read: The Four Stages Of Labor 
And 8 Ways to slay your morning sickness 
In this article, you'll get the best labor advice ever to help you get ready for your big moment. So let's get started.
***Have You taken a prenatal birth course yet?  Here's the best Premium online birthing course online that you can take in 3 hours or less at your own convenience. It is accredited and highly recommended with 5-star reviews.
***This post may contain affiliate links to help support our blog at no extra cost to you.
The Best Labor Advice You'll Ever Get For Labor And Postpartum 
Pin It On Pinterest! 
Take A Good Online Birthing Course 
Taking a birthing Course is the absolute best way to prepare for what's ahead. I cannot stress it enough.
If you want to know what to expect when you're at the hospital then this is your vital first step. You may not use everything you learn in the heat of the moment but it will give you an excellent idea of how things will go. This will help diminish any fear you have greatly.
Here's a really good one online and you can take the first part of it completely free. That will get you started at least. It has rave reviews and it was created by a birthing professional. See it here. 
Rethink Your Birthing Position
You may think that laying on your back is the best birthing position but it's really not. But If you get an epidural you may but stuck in this position, unfortunately. That's one of the downfalls of epidurals.
I would love if you'd join us in our Facebook Group! We offer support and you can ask questions that I will answer myself. Click here to join or on the banner below!

If you can it's better to sit upright while having contractions so gravity can help your baby come down.
When you're able to move you can also walk, sit, squat, or lean on whatever is available. You can rock with the contractions or even get down on hands and knees.
All of these positions will help you during labor and you will likely see your baby sooner.
**Want Freebies For You And Your Baby? Get $330 Worth Of Gear! I have partnered with many companies to give you the best baby freebies online including Nursing Pillow, Pregnancy Pillows, Nursing Covers, Baby Leggings, Baby Clothes and so much more. You can find out how to get your freebies in this post right here.
Pooping Is Ok
Poop is going to happen no matter what.  It's extremely common.
While you may feel embarrassed about pooping during labor, it's totally natural because the muscles used during labor are the same as used during defecation.
The staff has seen it a thousand times and it doesn't phase them one bit so don't even give it a second thought.
****Must Read: The 4 Different Stages Of Labor 
 25 Early Pregnancy Side Effects No One Tells You About
18 Pregnancy Hacks Every Mama Needs To Know To Survive! 
6 Things Doctors Don't Tell You About Induction But Should!
12 Things you need to know about Epidurals before you have one
Your Birth Plan Shouldn't be Set In Stone 
A birthing plan is a great idea. But things rarely go exactly as planned so keep that in mind.
Most of the time staff will try to work with you but if things don't work out the way you wanted just remember that your baby is the most important thing.
Here's an awesome free birthing plan for you to print out if you're wanting to set one up.
Find Your Focus
One way to help you get through those painful contractions is to have something to focus on. Find your focal point and when a contraction begins to rise, think of nothing else.
Simply focus all attention on it until it begins to fall.  This is a good way to help manage the pain and it's recommended in many birthing classes like this one right here.
Don't Listen to All Those Stories
Everyone you meet will want to tell you about when they had their babies. People love sharing these stories but sometimes they're scary. Don't be scared.
Every birthing experience is different so you don't need to assume just because your sister in law had a terrible time that you will too.
Ask people to please share their stories after your baby is born and then you'll have one to share too.
Eat Before You Go To The Hospital 
Once you get to the hospital in heavy labor they won't let you eat. If you have a long labor you can become famished and it can get pretty hard.
Make sure you eat a huge, lovely meal of anything you want before you go. You'll need the extra calories.
Eat A Huge Meal After Birth
You've just had the workout of your life so order a steak, a Milkshake, and a piece of cake. You will need the calories to heal and make breastmilk, and food tastes so amazingly good after birth. It's insane.
Your body is famished and full of hormones and it knows it's got a lot of work ahead so your appetite will be strong and it will all be oh so good. Don't even worry about calories right now. Just dive right in and get to healing.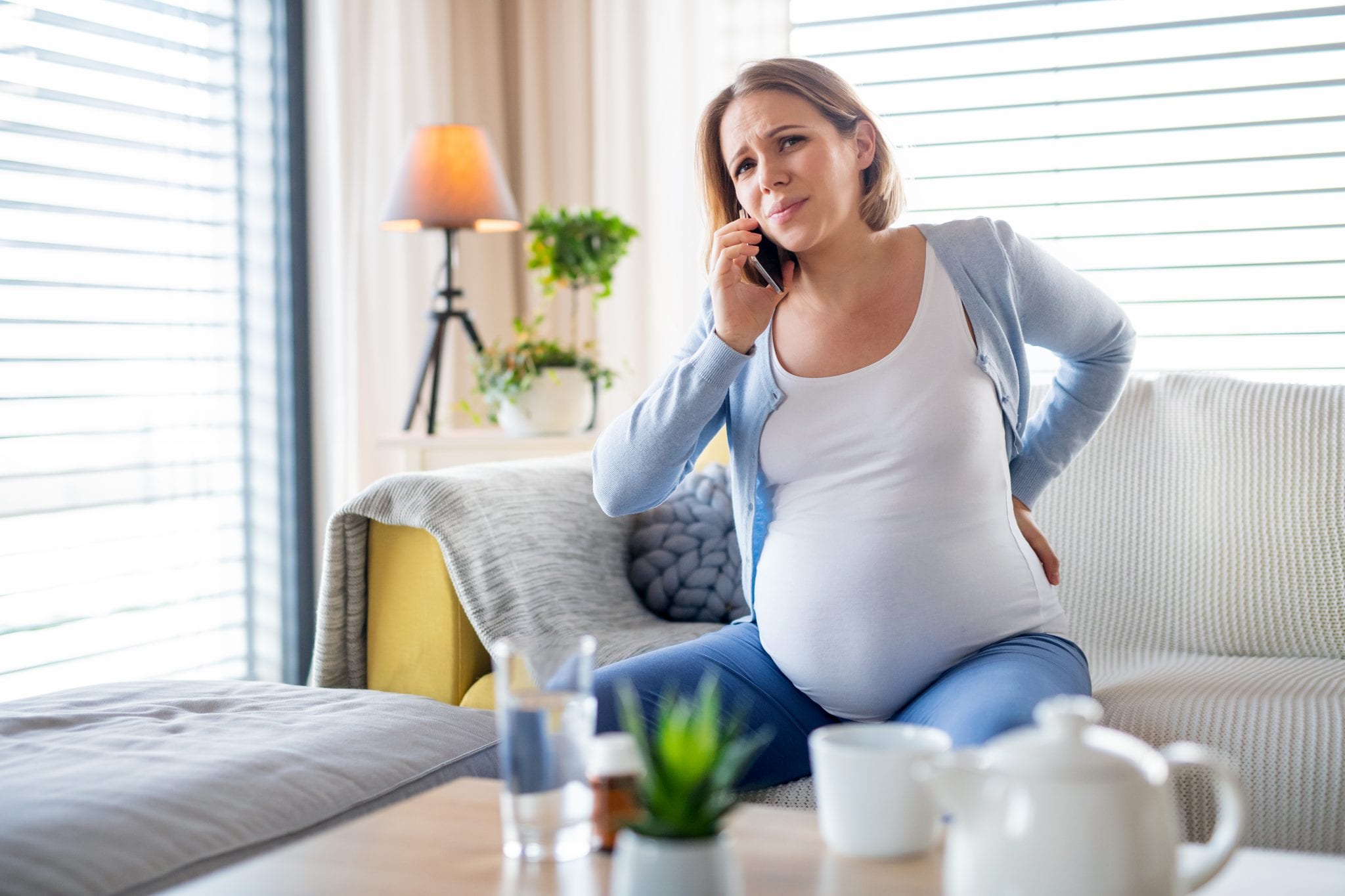 Make Friends With The Nurses 
The nurses will be your new best friends through this experience and you'll need them plenty. Be sure to make nice with them so that things go smoothly.
Being demanding or rude is not the way to go if things are not working out the way you hoped.  This will just make things worse for you, trust me.
Don't Rush On The Epidural 
Wait to get your epidural until you're at least 5 centimeters. Occasionally, an Epidural can slow down or even stop labor so it's important to be well dilated and have some good progress under your belt before getting that sweet pain relief.
Listen To Music
The Bump Says " When you're listening to music during labor in a place that isn't home, familiar songs can make you feel more relaxed and help get the oxytocin (a hormone that makes your uterus contract) flowing better."
Sounds good to me.
Use Affirmations
Using Birthing affirmations is a good way to boost your confidence and it helps remind you that birthing is natural and has been done successfully for generations.
It has a nice calming effect on you and helps boost your mood. Below is excellent hypnotherapy for childbirth video that you may find helpful. Bookmark this page on your phone or tablet and play it while having your baby. I would absolutely love it if you did that!
Moaning Is Ok
Moaning during childbirth will help you relieve inner tension and pain. So if you feel the need to do it then go for it.
Many women are vocal during childbirth so it won't surprise or upset anyone. Don't hold back. You may curse some too. They are used to it. I know I did.
Be Prepared For The Pain Afterward 
Many times women concentrate on themselves during pregnancy and then the baby after birth.
They are often unprepared for the pain they experience after birth. It's really intense but it can be managed really well if you plan for it and have the proper tools at your disposal.
Don't count on the hospital to have everything you need. Some do and some don't so you'll need to bring your own things in your hospital bag. If they have some of the things you need you can keep them and have extra because you'll need it.
Here's a post on how to prepare for the pain in the postpartum period. Here's another if you want to have a look.
And here's a postpartum kit you can throw together from Amazon that you can put in your hospital bag.
Know How To Breastfeed Before You Go 
If you plan to breastfeed you should fully prepare yourself by taking a course where you can see someone latching a baby on. You cannot count on the staff to teach you what you need to know.
Some will have a lactation consultant on staff and some will have no resources whatsoever to help you with breastfeeding your baby. Sad but true.
If you are interested in taking a course online, here's one for only $19. It's called Milkology and it's got a huge fanbase of happily breastfeeding moms. It's the best breastfeeding online course there is. See it here.

I hope that you feel a little more prepared for labor now. It's an exciting time but there's a lot to know and the more you know the easier it will be. Don't forget to take your birthing course. Here's part of one that's completely free. It will get you started.
Good luck and I wish you all the best!
If you enjoyed this post or thought it was helpful, I would love it if you would share it with your friends.
You can share with the Pinterest images below or the buttons below or to the left. Thanks!
There's also a button at the very bottom that will allow you to download this post as a pdf if you want to keep it. Just click on the purple button below.
Pin it On Pinterest With The Special Images Below!