So someday your little Princess will be a Queen and you want a name that's just right for her personality.
Below is a fun list of Queenly names with royal roots that you'll love.
Want Freebies For You And Your Baby? Get $330 Worth Of Gear! I have partnered with many companies to give you the best baby freebies online including Nursing Pillow, Pregnancy Pillows, Nursing Covers, Baby Leggings, Baby Clothes and so much more. You can find out how to get your freebies in this post right here.
**This post may contain some affiliate links at no cost to you.
25 Strong Female Names For Your Little Queen
Pin it on Pinterest For Later! 
Albertine
Albertine has German origins and it means Noble, bright. Feminine for  Albert.
This name also has French origins as well and is the old-fashioned feminization of Geraldine and Roberta.
As for royal history, there was Albertine Agnes of Nassau (1634-1696).
She was a daughter of the Dutch ruler Frederick Henry, Prince of Orange who became regent of Friesland, Groningen, and Drenthe in her own right.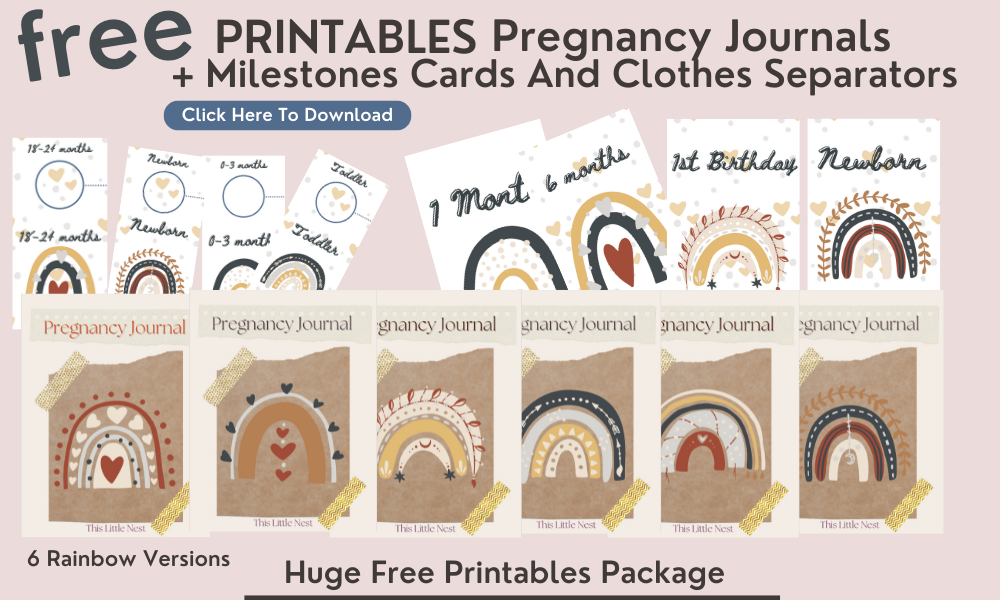 Alexandra
Alexandra is a very commanding name. It is Greek in origins and it means the one who comes to save warriors.
Princess Alexandra, The Honourable Lady Ogilvy, born 25 December 1936 was a member of the British royal family.
She was the daughter of Prince George, Duke of Kent, and Princess Marina of Greece and Denmark.
Alice
The name Alice is a girl's name of German origin, and it means noble one.
In England, Queen Victoria's daughter was Princess Alice, who had a daughter named Princess Victoria, who had a daughter named Princess Alice, who thankfully did not name any of her daughters Victoria OR Alice.
Anastasia
Anastasia is a feminine name of Greek origin, derived from the Greek word anástasis meaning the resurrection.
This name was used by the Daughter of Russia's Czar Nicholas, fabled to have survived the family deaths.
Anne
Anne, alternatively spelled Ann, is a form of the Latin female given name Anna. This, in turn, represents the Hebrew Hannah, which means favor and grace.
The name Anne was used by royalty in England.
Anne, Princess Royal (Anne Elizabeth Alice Louise; born 15 August 1950), is a member of the British royal family.
She is the second child and only daughter of Queen Elizabeth II and Prince Philip, Duke of Edinburgh. Anne is 17th in the line of succession to the British throne and has been Princess Royal since 1987.
 Beatrice
Beatrice is derived from the French word Béatrice, which came from the Latin Beatrix, which means she who makes happy.
There is a current princess named Beatrice.
She is  Beatrice Elizabeth Mary; born 8 August 1988, and is a member of the British royal family. She is the elder daughter of Prince Andrew, Duke of York, and Sarah, Duchess of York
Berenice
Berenice means the one who brings victory.
As for royal history, Berenice of Cilicia, also known as Julia Berenice and sometimes spelled Bernice was a Jewish client queen of the Roman Empire during the second half of the 1st century.
Camilla
Camilla is an Italian girl's name that means helping the priest.
It comes from camillus, a term used to refer to a young person serving as an acolyte in the church in Ancient Roman religions.
In royal history, Camilla, born Camilla Rosemary Shand, later Parker Bowles, 17 July 1947, is Queen consort of the United Kingdom and 14 other Commonwealth realms as the wife of King Charles III.
Caroline
We love the name, Caroline. Maybe it's because we're from North Carolina over here and the name sounds commanding.
Caroline means free man and free woman.
A girl of German and French origins, Caroline is a favorite of parents throughout the English-speaking world.
Historically speaking there was royalty named Caroline. Princess Caroline Elizabeth was a member of the British royal family, the fourth child and third daughter of George II.
Catherine
Catherine is a trendy and common royal name.
Catherine is a girl of Greek origin.
Derived from the Greek word "katharos," it means "pure" and has several variations, including Katherine and Katharyn.
The Duchess of Cambridge is one of the most famous figures with this name, although she is more commonly known as Kate Middleton.
Charlene
The origins of Charlene are French, and German, meaning Free Woman, Free Spirit, Free Thinker.
There is a current princess named Charlene.
Charlene,née Charlene Lynette Wittstock; French: Charlène; born 25 January 1978, is the Princess consort of Monaco and a former Olympic swimmer.
She is married to Albert II, the reigning Prince of Monaco and head of the Princely House of Grimaldi.
 Charlotte
We also love Charlotte as a girl's name. It's because we're from NC over here and Charlotte is one of our cities.
The meaning of Charlotte as a name is- free man or petite which is strange because it's traditionally a female name.
Charlotte is the feminine form of Charles.
There's a current princess Charlotte in England as we speak.
Princess Charlotte of Wales, Charlotte Elizabeth Diana; born 2 May 2015, is a member of the British royal family.
She is the second child and only daughter of William, Prince of Wales, and Catherine, Princess of Wales. She is third in the line of succession to the British throne.
Clementine
A Clementine is a small fruit as you know, but it's also an adorable name for a little girl that's been gaining popularity.
Clementine is a girl's name of French origin. It generally means sweetness and has a really pretty ring to it.
The name is highly associated with royalty including Princess Clementine of Belgium, a daughter of King Leopold II.
Princess Clementine of Orleans is another royal association, who was the Duchess of Saxony and Princess of Saxe Coburg and Gotha.
If we had to pick our favorite names on this list it would be this one or Carolina, or Charlotte.
Cosima
Cosima is a very unique name. The name is a girl's name and it's of Greek and Italian origins meaning order and beauty.
This name was chosen for Lady Cosima Rose Alexandra Windsor, by her parents, the Countess and Earl of Ulster.
Elizabeth
Elizabeth is another classic Royal name that has deep roots in British history as well as others.
It's perhaps the most common female royal name of all time, besides maybe Catherine.
Historically speaking Queen Elizabeth II was the most famous ' Elizabeth '. She passed away very recently.
But if you're looking for a classic feminine name with royal undertones, Elizabeth could be a good choice.
Fiona
Fiona has royal roots including in the kingdom of Far Far Away as the only child of King Harold and Queen Lillian. Her current husband would be Shrek.
But in all seriousness, Fiona can be considered either a Latinised form of the Gaelic word fionn, meaning pure, white, or fair, or an Anglicisation of the Irish name Fíona. This name also has Scottish roots as well.
Fiona Apple was also a Queen of vocals during the height of  Generation X.
So this is a royal, modern name with a twist.
Gabriella
Gabrielle is not a traditionally royal name.
While it is likely that someone from a royal family has been named Gabrielle in the past, no notable monarchs or royal family members from France or elsewhere have been named Gabrielle.
However, it has a very commanding ring to it so we've added it to this list of Queenly and royal names for little girls.
Georgiana
Georgiana is a Catalan, English, Greek, and Romanian name. It is the feminine form of the male name George and a variation of the female names Georgina and Georgia. It generally means Farmer.
The meaning certainly doesn't sound fancy or royal, but it does have deep royal roots. There are many royals named Georgiana.
Georgiana Cavendish, Duchess of Devonshire is the most famous person named Georgiana.
Gwyneth
Gwyneth is a traditional Welsh name of the ancient Welsh kingdom meaning blessed and happy.
Variations of the name include Gweneth and Winnie.
We couldn't find any royalty specifically named Gwyneth although the name feels strong and queenly.
And Gwyneth Paltrow is Hollywood royalty and that's good enough for us.
Helena
Helena is a Greek girl's name, meaning shining light, and is a variant of the names Eleanor and Helen.
People with this name include Helena, an empress who passed away in 330, the Roman mother of Emperor Constantine, and Helena, wife of Julian who passed in 360, the Roman daughter of Emperor Constantine.
Henrietta
Henrietta has German roots and it's the Female form of Henry, from the Germanic heim, meaning home and powerful ruler.
There are several royal females named Henrietta, historically speaking.
Henrietta Maria of France, baptized as Henrietta Maria, in Latin, but called in French Henriette-Marie, the queen consort of Charles I of England, first inspired wide use of the name in England in the 17th century.
Isla
The name Isla has Spanish origins, and it means Island, of course.
It is a fairly commonly used girl name.
As for royals with this name, there was Isla Elizabeth Phillips was born on March 29, 2012, who was Queen Elizabeth's Great-Granddaughter.
Lucia
Lucia is the feminine form of Lucius and of Italian origin and it means light.
Lucia is both a first name and a surname and comes from the Latin word lux.
Marjorie
Marjorie is a female given name derived from Margaret, which means pearl.
Marjorie is a medieval variant of Margery, influenced by the name of the herb marjoram. It came into English from the Old French, from the Latin Margarita.
The most famous royal with this name, Princess Marjorie, Duchess of Corran of Wilcsland (formerly known as Emperor Grandmother Marjorie, born Marjorie Frances Houghton, 5 August 1929) is the mother of Queen Michelle the Queen Mother and grandmother of Declan I, II & V and Ptolemy II.
Mia
Mia is believed to originally stem from the ancient Egyptian word Mr, which means beloved.
The name is also linked to the Italian word Mia which means mine and is recognized as a derivation from the Slavic word Mila, meaning dear or darling.
Mia Grace Tindall is Princess Anne's third grandchild and the fourth great-grandchild of Queen Elizabeth.
Philippa
Philippa is a feminine name of Greek origin.
Philippa is the feminine name for Philip, and it means love of horses.
It's a lovely name for a baby in a family with a strong equestrian background.
In Royal history, Philippa of England (mid-1394 – 5 January 1430), also known as Philippa of Lancaster, was Queen of Denmark, Norway, and Sweden from 1406 to 1430 by marriage to King Eric of the Kalmar Union.
She was the daughter of King Henry IV of England by his first spouse Mary de Bohun and the younger sister of King Henry V.
Rosalind
Rosalind, another name inspired by an equestrian background, means gentle horse.
This is a very feminine name with both German and Spanish origins. Rosalind represents, class, elegance, and strength. It's somewhat commanding and it's a great choice for any baby girl.
Rosalind Hamilton was a British Duchess by marriage and the great-grandmother of Diana, Princess of Wales
Savannah
Savannah is a girl's name with Spanish origins. The name Savannah means refers to a treeless plain.
It's also the name of a coastal city in Georgia.
With royal families, there is a current ' Savannah '. Another one of Queen Elizabeth's Great-Granddaughter Savannah Phillips is the eldest of the group.
Sophia
Sophia is of Greek origins and it means divine wisdom.
Sophia was introduced to British royalty thanks to the marriage of James VI & I to Anne of Denmark.
They named their last child Sophia after Anne's mother Sophie of Mecklenburg-Güstrow (1557–1631) Queen consort of Denmark and Norway -at this time, the German Sophie was pronounced much like we pronounced Sophia now.
Theodora
Theodora is also of Greek origins as are so many other names on our list.
It means God's gift and it is a very feminine name.
This poetic title comes from Mycenean Greek—the most ancient attested form of the Greek language—proving Theodora to be timeless and worthy of eternal admiration.
Princess Theodora of Greece and Denmark, also known under her stage name Theodora Greece, is a British actress and member of the Greek and Danish royal family.
Ursula
Ursula is feminine in many different languages.
The name is derived from a diminutive of the Latin ursa, which means bear.
Ursula (also known as the Sea Witch) is the main antagonist of Disney's 1989 animated feature film The Little Mermaid.
She is a villainous Cecaelia who is a half woman and half Octopus and she makes deals with merfolk with dreams of good fortunes to come.
Yasmin
Yasmin is a girl's name of Persian origin, and it means Jasmin flower.
The national flower of the Philippines, this plant is native to warm, tropical regions of the world.
Yasmīn is also an Arabic female name from the Old Persian word Yasamin referring to a perfume they produced from the flower of the olive genus native to the warm temperate regions of the Old World.
Yasmin Aga Khan is royalty. She holds the title Princess. Yasmin was born as the child of Prince Aly Khan and Rita Hayworth on December 28th, 1949 in Lausanne.
Zara
Zara is a girl's name meaning radiant.
The name Zara has multiple origins, but most notably it is a variation of Zahrah, a name derived from Arabic roots and it also means blooming flower.
Zara Anne Elizabeth Tindall is a British equestrian, an Olympian, and the daughter of Anne, Princess Royal, and Captain Mark Phillips.
She is the niece of King Charles III and is 20th in the line of succession to the British throne.
In the End….
There are many great royal names to pick from and this list is just a few. But they are all commanding and one may be perfect for your little Princess so that one day she feels like a Queen.
Pin It On Pinterest For Later!